Just four years after it started, Yik Yak is shutting down. In the past couple of years, issues like bullying have taken a toll on the allure of the anonymous internet, while this app had its own issues with threats and harassment. In a blog post, th...
---
The city of Portland has come up with an unusual way to replace diesel fuel. It's going to convert waste methane from sewage into renewable natural gas. That's right -- trucks in the future could run on poop.
---
Back in December, SpaceX and Tesla founder Elon Musk sent a frustrated tweet vowing to alleviate traffic by grabbing a tunnel-boring machine and going to work. While this seemed like the usual What If thought Musk dispatches to the Twitterverse, it s...
---
Wisconsin resident Dina Mitchell said she suffered second-degree burns on her arm after her Fitbit Flex 2 suddenly caught fire on Tuesday, while she was reading a book. Today, Fitbit says that didn't happen.
---
Junk food and summer blockbusters go hand in hand -- from the nachos, popcorn and candy you buy at the cinema, to action-hero faces plastered on every brand of potato chips at the supermarket. This has been the way of the world as long as I can remem...
---
The Space Launch System (SLS), the heavy rocket NASA plans to send humans to Mars with, won't get its first launch until 2019. Tech problems have delayed the project years later than Congress' originally estimated it would debut, but space agency off...
---
Part creation tool, part social network, the popular Musical.ly app lets users make and share their own music videos using segments of songs. Thanks to a new deal with Apple, the service's users will be able to add songs from the vast Apple Music lib...
---
Obviously, whoever invented the password system was a jerk. And whoever started adding all those little rules for password creation is a sadist. Not the kind of sex-positive sadist with a flag for their kink and a set of consensual negotiation rules...
---
I'll admit it: I'm an unabashed Apple fanboy. I spent far too much on a Macbook Pro with specs that would cost half as much in the Windows world, I love my pair of ridiculous-looking and easily misplaced AirPods and I may or may not have a box full o...
---
Airbnb is becoming a more popular option for business travelers. Employees from more than 250,000 companies around the world have signed up to use it for work, the company says. So, Airbnb caters to these road warriors with a new search tool that sho...
---
The United States Postal Service is no stranger to letting its nerd flag fly with special edition stamps. The latest in its space series is a little different, though. Rather than just showing off celestial bodies or NASA spacecraft, the new stamps a...
---
The National Security Agency has enjoyed relatively broad authority to monitor communications among suspected terrorists and their associates, even when those people happen to be American citizens and even without a warrant. However, The New York Tim...
---
The weight loss world is full of plausible-sounding advice. We've got apps to count calories, smart scales that measure our body fat and even vibrating utensils that promise to slow our eating down. The problem is really knowing which gadgets work an...
---
Lego has been inspired by NASA lately. Last month, the toymaker paid homage to women who made great contributions to the space agency, and now it's revealing an Apollo Saturn V set that also looks incredible. As seen in the picture above, this rocket...
---
Thanks to its ability to give you a first-person point of view, virtual reality has quickly become a vehicle for empathetic storytelling. Testimony, a VR project that premiered at Tribeca 2017, does so by putting you in a virtual support group, showi...
---
Screensavers were originally a way to prevent burn-in on older CRT monitors. The now-classic moving images in early operating systems were created to keep any single pixel on the screen from remaining in place for too long, leaving behind a ghost on...
---
Uber is making removing the hurdles to deleting your account entirely. Like so many other services, simply uninstalling the app from your phone doesn't wipe your data on the company's servers. Not any more, according to The Verge. Rather than having...
---
By Jeff Carlson This post was done in partnership with The Wirecutter, a buyer's guide to the best technology. When readers choose to buy The Wirecutter's independently chosen editorial picks, it may earn affiliate commissions that support its work....
---
Qualcomm's ongoing legal dispute with Apple today took a new turn after the chipmaker accused its device-making partner of further withholding patent royalties. According to a statement, Apple recently stopped paying licensing revenue to manufacturer...
---
Microsoft has just tipped its hand for what the company will show off at E3 in June. In a wide-ranging interview with The Guardian, Xbox chief Phil Spencer laid out his plans for the future of Xbox software. Since (mostly) fixing a majority of the pr...
---
Last year, Vizio wowed us with its P-series 4K TVs, which delivered premium picture quality at a price much lower than other companies. But Vizio's mid-range M-series sets also gained a reputation for being more affordable while still looking pretty...
---
Square Enix is on a bit of a merchandising mission in the lead up to the July release of Dragon Quest XI in Japan. For its latest trick, it's partnered with Nintendo and Sony to today announce two new Dragon Quest consoles.
---
It has taken its sweet time, but Pictionary (with all the appropriate copyright branding), has landed on iPhones, Android devices and, oh, even Amazon's app store. The game has two modes. For one, you're given plenty of time time to draw overelaborat...
---
Mario Kart 8 Deluxe is poised to be the next must-have Switch game. Regardless of the last Mario Kart title you played -- our experiences vary from Mario Kart 64 to DS iterations to the Wii U's original Mario Kart 8 -- Nintendo is aiming to make this...
---
As part of Google's quest to compel all websites to use the more secure HTTPS protocol, Chrome 62 will flash more warnings when you visit HTTP sites. A few months ago, Chrome 56 (rightly) started labeling unencrypted sites as "not secure" right next...
---
Gizmodo The Gadgets Weblog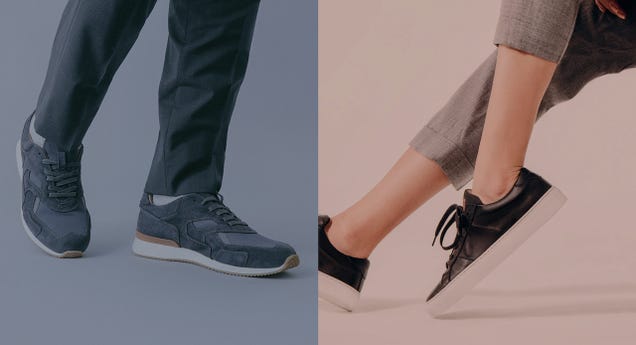 Greats is the first direct to consumer sneaker brand born in Brooklyn, and their quality, courageous color choices, competitive pricing, and wide range of styles should put them on your shoe shopping shortlist. I checked out the Hirsch in Dune and the Royale in a no-longer-available red colorway.
---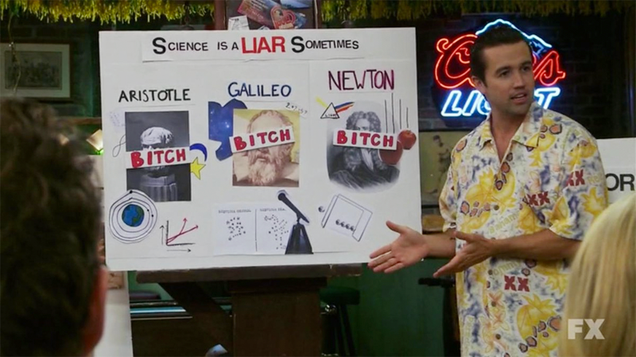 It's time to talk about climate change. Because Bret Stephens wants to. Stephens, as you may know, is the recently hired New York Times columnist known for holding ugly, entirely unremarkable ideas (Black Lives Matter is "thuggish," there's no data to support a campus rape epidemic) that will supposedly "diversify"…
---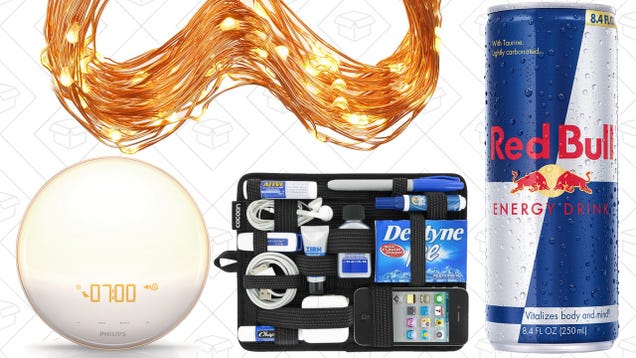 The best Philips Wake-Up light, remote controlled string lights, and Red Bull 24 packs lead off Friday's best deals from around the web.
---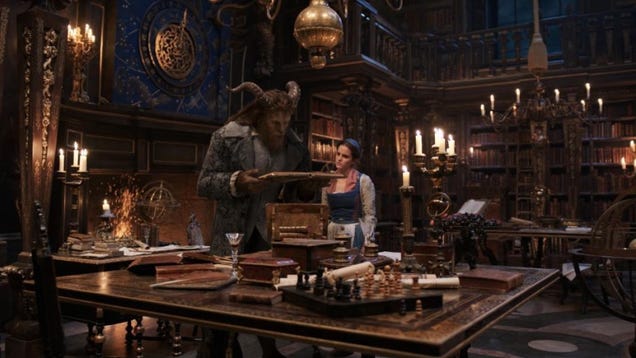 The live-action Beauty and the Beast movie has made over $1-billion, meaning a sequel is probably a near-guarantee. Disney probably won't use their direct-to-video animated movie sequels (e.g. Enchanted Christmas or Magical World) as templates. Luckily, Emma Watson has a sequel idea of her own— unfortunately, it…
---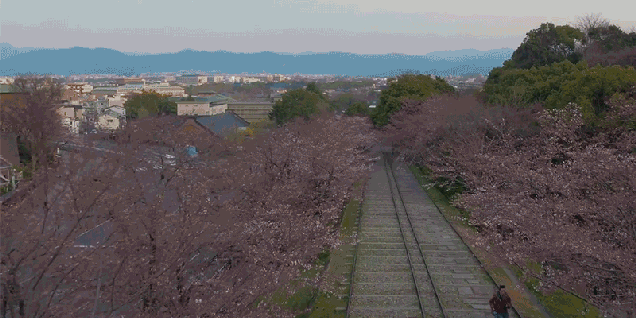 It's that time of year when Mother Nature puts on her best fireworks show with pink and white cherry blossoms. By now your Instagram feed is probably clogged with endless shots of cherry trees, but this spectacular drone footage captured by Jack Johnston is still worth your time.
---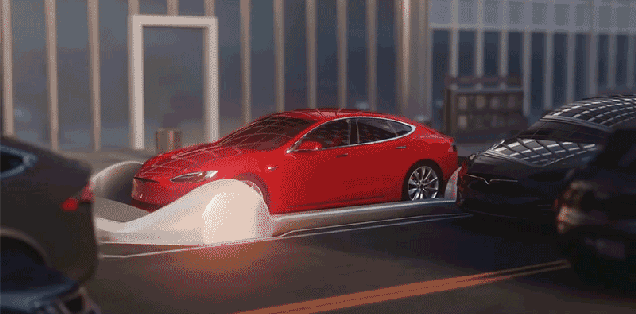 Who's the craziest ultra-rich, would-be supervillain in the whole wide world? It's Elon. Elon Musk.
---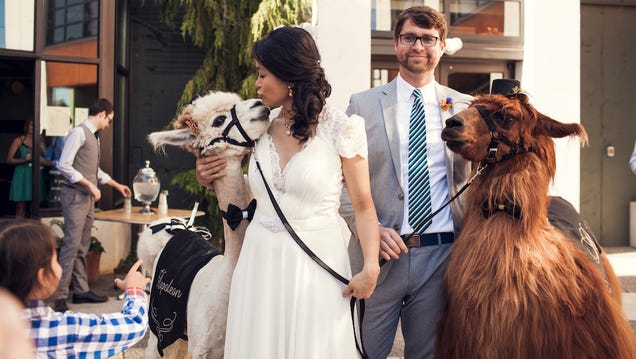 Weddings have seen some interesting trends over the last few years, ranging from bridal diapers to Taco Bell matrimonies. With the rise of FOMO-inducing platforms like Instagram, it's simply not good enough to be in love with someone—your love has to be the best, and everyone else's utter bullshit.

---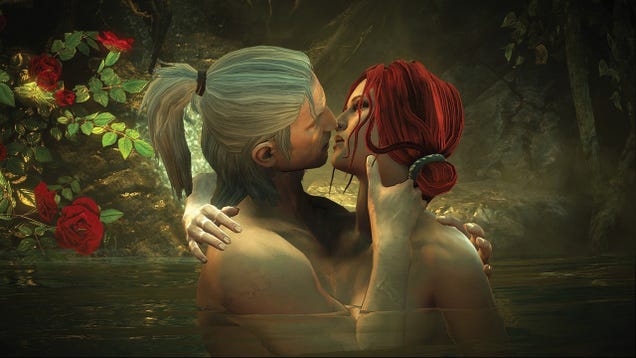 There are a lot of terrible sex scenes in mainstream games. There are also a handful of good ones, as seen in games like The Witcher 3. But even in that game's case, creating believable sex scenes wasn't easy. Video game technology is great if you want characters to make war; not so much if you want them to make love.

---
Courtrooms are the place where we find Truth. We know that from many fine movies and television shows, such as Law and Order: Criminal Intent and Law and Order: Special Victims Unit. Over the last two weeks, the custody trial of radio provocateur Alex Jones, in Austin, has been cast as an opportunity to find the truth…
---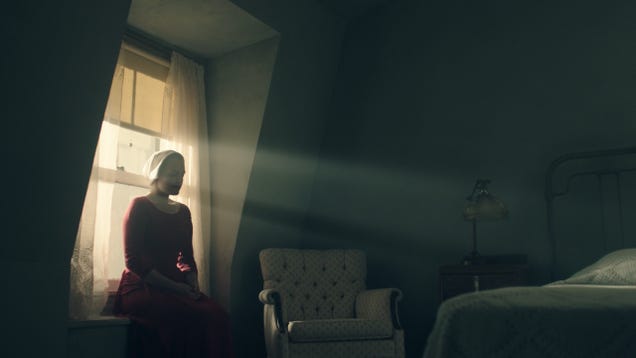 The first three episodes of The Handmaid's Tale are now available on Hulu; we've already given our thoughts on the series, which remains mostly faithful to Margaret Atwood's 1985 dystopian novel of the same name, but there are some changes, some big, some small, that separate the two—and we've broken them down for you…
---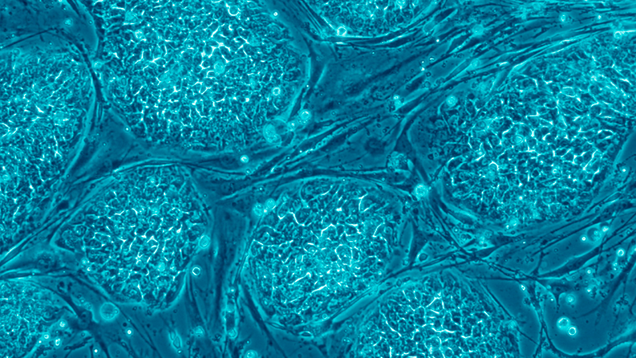 On Friday, a team of Chinese scientists used the cutting-edge gene-editing technique CRISPR-Cas9 on humans for the second time in history, injecting a cancer patient with modified human genes in hopes of vanquishing the disease.

---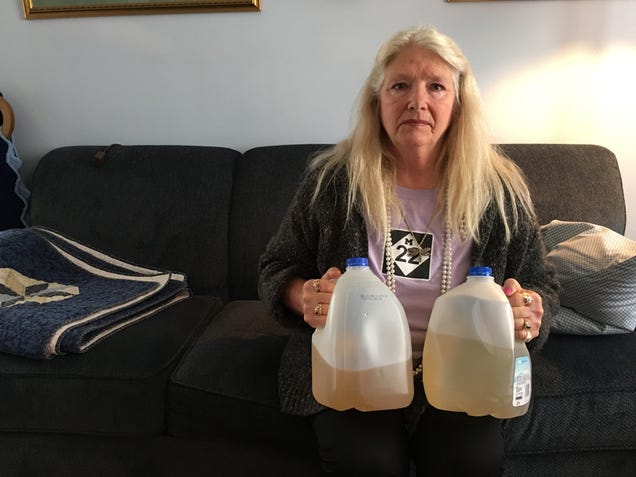 Before its faucets ran brown, before its residents were poisoned by lead, before it was Murdertown USA, Flint, Michigan was Vehicle City.

---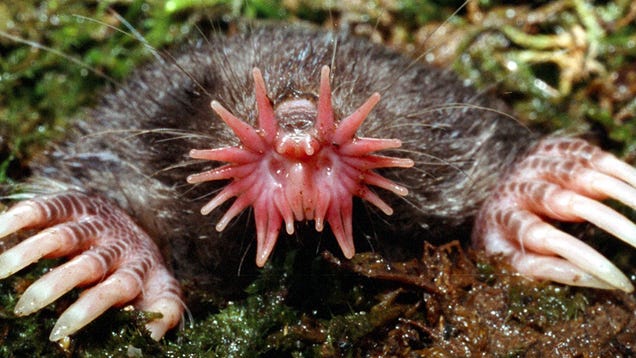 We can't all be puppies—or even capybaras, for that matter. There's a whole world of critters whose inner beauty goes unnoticed. Perfectly snuggly critters like naked mole rats have been mocked and called things like "the stuff of nightmares" or "the most terrifying thing I've ever seen."

---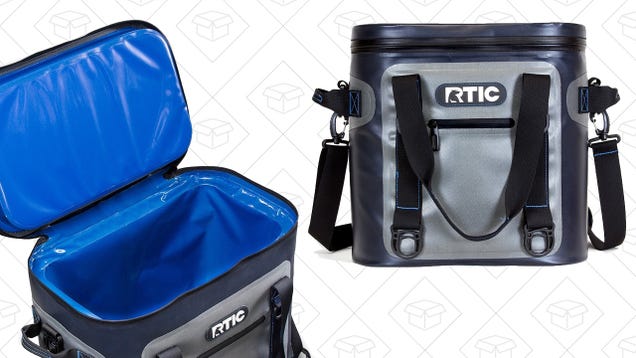 RTIC's Soft Pack froze out the competition in this week's Co-Op, taking the title of your favorite cooler.

---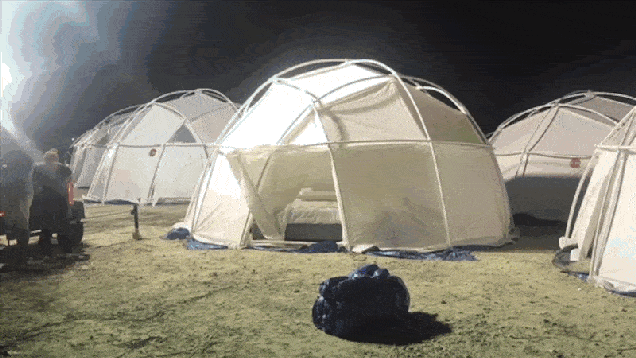 The distance between expectation and reality makes fools of us all, but it made the well-heeled attendees of an exclusive music festival in the Bahamas look particularly moronic late Thursday night. For tickets that started at $1,200 and went as high as $250,000, the young and rich signed up for passage to the doomed…
---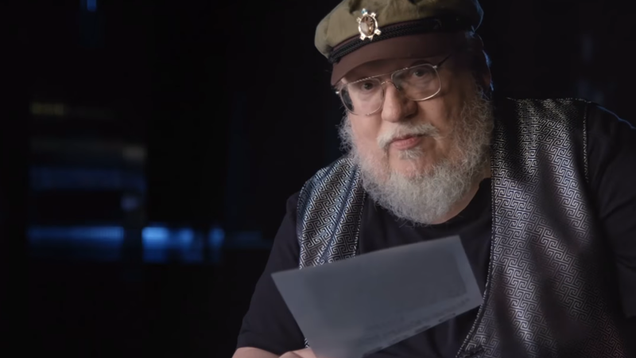 When he's not ruthlessly killing off our favorite A Song of Ice and Fire characters off left right and center, George R. R. Martin spends his time being one of the most adorable fanboys around.
---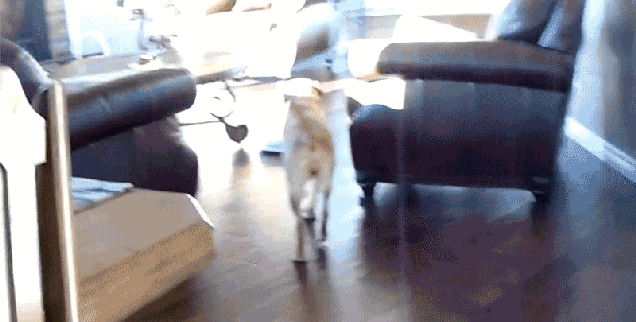 Dogs are some of the most loving and affectionate pets you can own, but they do have one sworn enemy: vacuum cleaners. They'll incessantly bark, or run and hide while you're cleaning your floors. But one dog adapted to its owner's Roomba wandering all over the house like it owns the place—it's apparently learned how…
---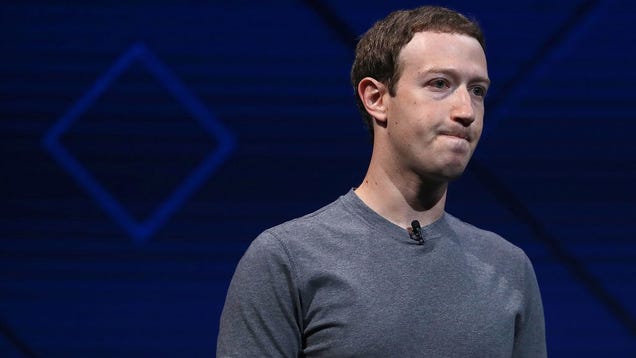 If you've ever been duped by a phishing scam, you can feel a little less stupid about it today, because you've been joined in that sad club by Google and Facebook.
---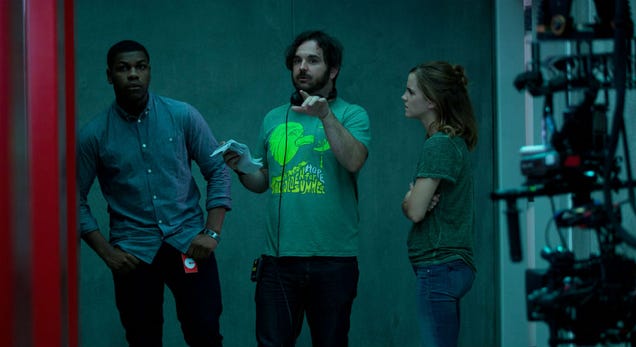 Creating a fictional company that's basically Facebook, Google, and Apple rolled into one is no easy task. We know those brands. We live those brands. But in The Circle, co-writer and director James Ponsoldt had to do just that and so much more.
---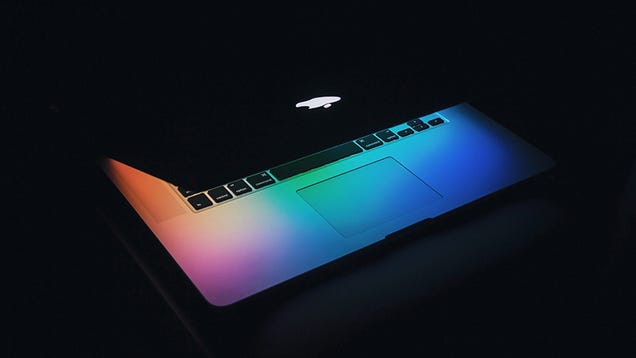 Open up a web browser or power up a smartphone—pretty much essential for modern-day living—and you're walking straight into a privacy minefield. That much you know. Especially after the news earlier this week that Unroll.me, a popular service that lets you unsubscribe from multiple email lists with a single click, was…
---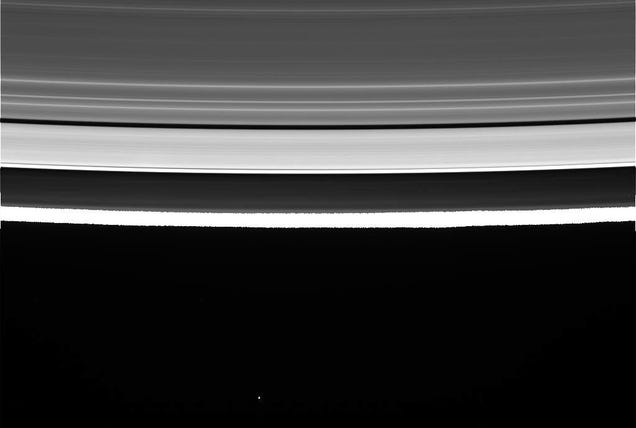 It was 11:56 pm Wednesday night when a Deep Space Network receiver picked up a signal from NASA's Cassini orbiter as it emerged from its first trip through the gap between Saturn and the gas giant's rings. In the ensuing data came pictures of the planet's north pole and cloud tops from only 1,800 miles (3000…
---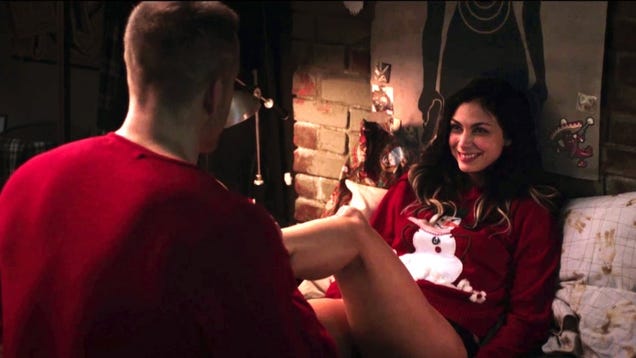 One of the most memorable moments in Deadpool is unquestionably the "Sex Every Holiday" montage between Wade Wilson (Ryan Reynolds) and Vanessa Carlisle (Morena Baccarin). While it had plenty of special themed boning, spanning the length of an entire year, turns out it there was a lot more sex we didn't get to see.

---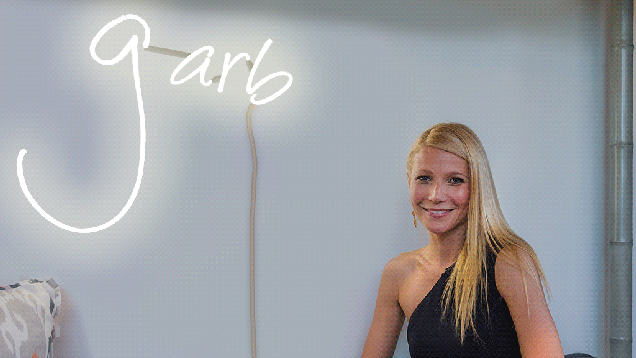 Since Gwyneth Paltrow's Goop launched in 2008, the site has earned its reputation as the internet's kooky rich aunt. From detoxes to cleanses; vitamins to clean food; vaginal eggs to vaginal steaming and recurring features by a self-described "Medical Medium" (a man who diagnoses disease via spirit guidance), Goop has…
---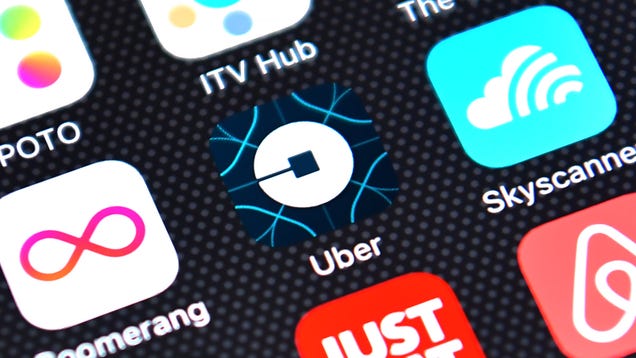 After weeks of bad press, Uber finally did something that isn't totally dishonest or gross. The popular ride-hailing service said today that it's going to make life easier for people who want to delete their Uber accounts permanently by letting them do it from within the app.
---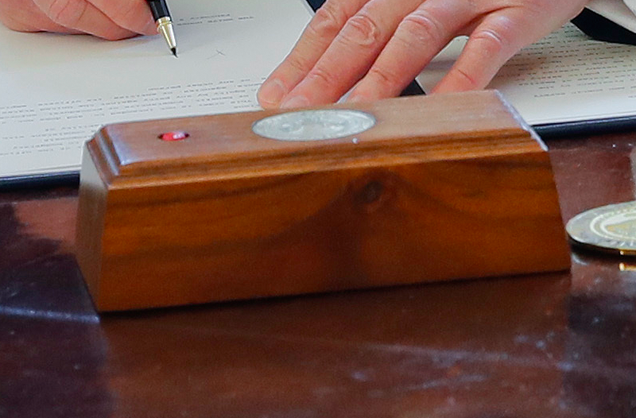 It's been 99 days since reality TV star Donald Trump was sworn in as president, and he's really shaken things up in Washington. So far, with Republican control of Congress, he's repealed Obamaca—ah, shit, never mind. Well, he did pass that comprehensive tax reform he promised. Oh, wait, I guess he didn't do that…
---