While we only just learned of the transition plan for Obama Administration social media accounts, things aren't going quite as many users expected. Currently, many people have reported that despite unfollowing (or, in some cases, apparently never fol...
---
Oh Samsung. When the company isn't busy recalling cellphones and washing machines for being safety hazards, it's busy fighting its customers in court. In 2015, Daniel Norcia contended that he was misled by Samsung about the capabilities of his Galaxy...
---
Vine won't be going away after all. The six-second video service that gave the world "on fleek" and an enthusiastic community of homegrown celebrities will live on in the Vine Archive, a time capsule dedicated to the site's all-too-brief four year li...
---
Scientists at MIT and Brigham and Women's Hospital have been able to push strands of RNA (ribonucleic acid) into colon cells using bursts of ultrasound waves. The treatment, thanks to how RNA can reprogram the production of proteins, dramatically red...
---
Netflix couldn't have found a more ideal moment to tease season five of House of Cards. In the midst of Donald Trump's inauguration as the 45th president of the US, the streaming service announced that its hit show is returning on May 30th. The sloga...
---
President Trump was clear about the goals of his first 100 days in office before the election was even over, eventually laying out those goals in a PDF titled "Donald Trump's Contract with the American Voter." While Trump's policies can often be obsc...
---
The seminal MMORPG World of Warcraft may have dwindled from its peak of 12 million players back in 2010, but Blizzard's still supporting the 12-year-old game with content and events. To celebrate the latest expansion, Legion, the studio built an elab...
---
Donald Trump stands before me with a grim look on his face, lightly leaning against the Oval Office's Resolute desk. Moonlight pours in through the office's rear windows as a phone quietly rings. It's 2am, and something has happened -- and a new Pres...
---
About a week ago, a brain-dead campaign hit Kickstarter. Adoptly promised that adoption was "just a swipe away" through its Tinder-style app that let you find adoptable children. It was a terrible way to frame such a service, and something about the...
---
Tesla has proved that the Model S P100D goes as fast as you'd ever want, and it now has a model that goes farther than ever. As expected, it quietly started selling the Model S 100D with the same battery as the P100D, but lacking the performance twea...
---
I had just finished hacking the Gibson when I heard the news: Rudy Giuliani, the guy who said he was gonna solve cybersecurity, had just been named Trump's cyber advisor. I hopped onto our hacker mafia's government-proof encrypted chat app to make su...
---
Apple has filed a $1 billion lawsuit against Qualcomm, claiming that for many years, the chip manufacturer has "unfairly insisted on charging royalties for technologies they have nothing to do with," CNBC reports. This marks the end of a rough week...
---
I'm not much of a smartwatch guy, but I like my LG R Android Wear watch and its bright OLED screen. An acquaintance recently expressed admiration for it, and to my surprise, came back the next day with a $1,500 Tag Heuer Connected. ("Must be nice to...
---
The internet was supposed to become an overwhelming democratizing force against illiberal administrations. It didn't. It was supposed to open repressed citizens eyes, expose them to new democratic ideals and help them rise up against their authoritar...
---
FCC commissioner and outspoken critic of net neutrality Ajit Pai will reportedly be promoted to the agency's top post when Chairman Tom Wheeler steps down today. Pai, who was nominated by President Obama and served as the senior Republican commission...
---
Last week, Amazon said it would bring 100,000 full-time jobs to the US by 2018. This week, the online retailer announced a registered apprenticeship program with the US Department of Labor that will offer training to veterans. The initiative follows...
---
There's a price for the beauty that comes from the Chinese selfie app that's been flooding Facebook, Twitter and Instagram with glowing (with a twist of anime) renditions of your friends: It's data.
---
As Donald Trump takes over the White House today, a number of folks on Twitter have been pointing out that many crucial pages on WhiteHouse.gov have disappeared, including those relating to climate change and the LGBTQ community. While certainly trou...
---
It's no secret that Tidal is well behind the likes of Spotify and Apple Music when it comes to subscriber numbers. A report today from Dagens Næringsliv indicates that the Jay Z-led streaming service is even further behind than it's admitting....
---
We expected NVIDIA CEO Jen-Hsun Huang to introduce a revamped Shield TV at CES; what we didn't expect was for the new device to practically be a carbon copy of the original. Sure, it's a lot smaller, but inside it's running all of the same hardware w...
---
Disrespectful? Tasteless? Clueless? It's hard to find the right adjective for folks who take frivolous photos at The Berlin Holocaust Memorial, a monument to the suffering of millions of people. That's why Jewish artist Shahak Shapira decided to use...
---
The last bill President Barack Obama signed before leaving the Oval Office for good establishes a permanent pathway for technology innovators and entrepreneurs to work with the federal government across a variety of industries. The Presidential Innov...
---
Shortly after Donald Trump was sworn into office, the White House's website changed. Beyond the splash image of him and Vice President Mike Pence, under the "issues" tab the President outlines what he plans to do next: eliminate the Climate Action Pl...
---
South Korean Go players will be banned from using smartphones during official tournaments in the future, and it's all thanks to Google's AlphaGo AI. The Korea Times reports that the Korea Baduk Association -- baduk being the local name for Go -- is c...
---
Kristen Stewart, best known for her role as Bella in the Twilight saga, has co-authored a paper on machine learning. It details her use of a technique known as 'style transfers' for select scenes in Come Swim, a short film that will be shown at Sunda...
---
Gizmodo The Gadgets Weblog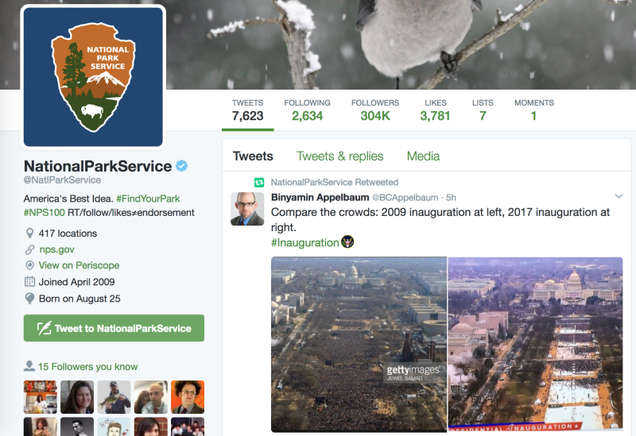 The National Park service retweeted some sick Donald Trump burns, noting how, uh, lightly attended his inauguration was compared to Barack Obama's in 2009. But now, the NPS has been ordered by its Washington support office to "immediately cease use of government Twitter accounts until further notice," according to an…
---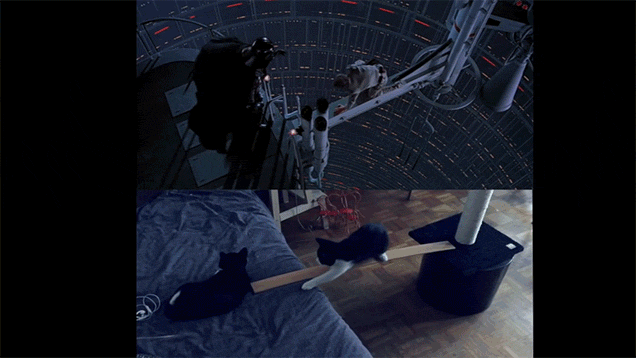 Man, cats are so dang smart that they can pretty much replace actors in movies these days. I'm watching this wonderful scene reenactment of The Empire Strikes Back and I'm not sure I even miss the real Darth Vader or Luke Skywalker. Okay, I guess Darth Vader is still way more badass than any cat but the cat actor…
---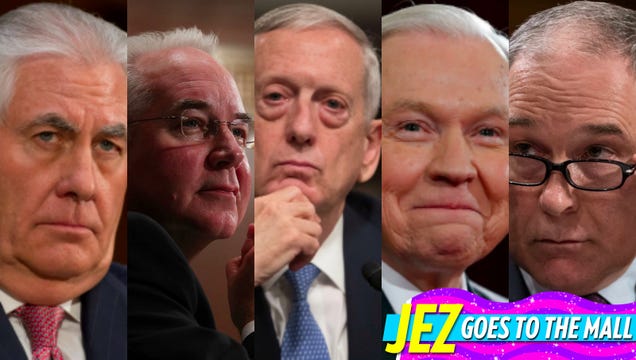 WASHINGTON, DC—For the past several weeks, whenever President Donald Trump's (haha fuck) transition team would announce a new member of his cabinet, the nation would partake in a communal panic—about the nominee's lack of qualifications, about their past scandals and conflicts of interest, about what the stakes are if…
---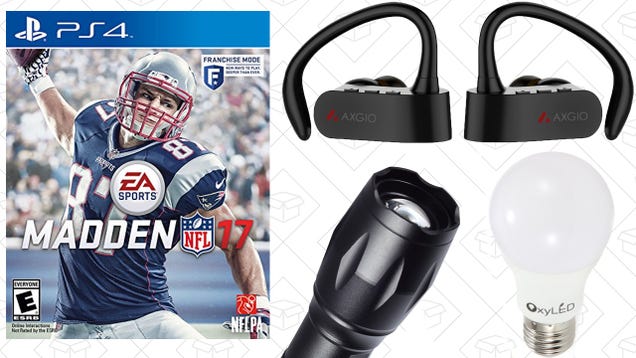 Madden 17, truly wireless headphones, and a $2 LED bulbs lead off Friday's best deals.

---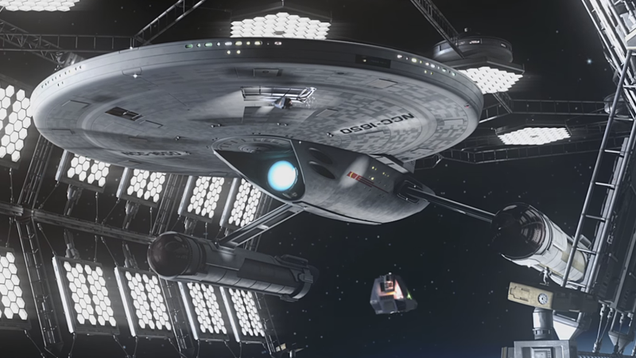 The long and winding tale of CBS and Paramount versus Axanar has finally come to an end. Much later, I think, than anyone wanted.

---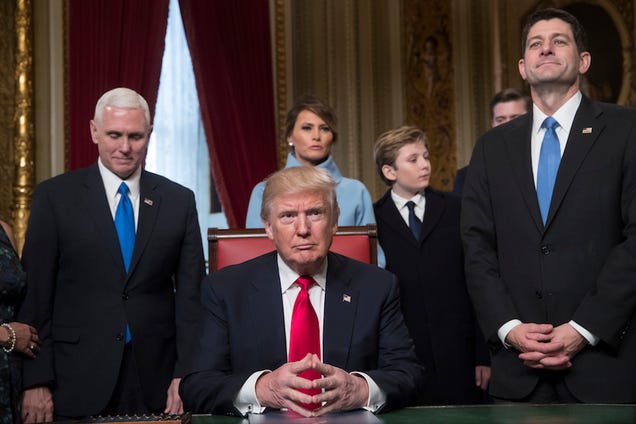 After weeks of silence and uncertainty, the agency responsible for ensuring the safety of our nuclear arsenal finally has an answer to the question of who exactly is in charge under President Trump. Last night, just hours before Trump was to be sworn in, his transition team finally asked Under Secretary for Nuclear…
---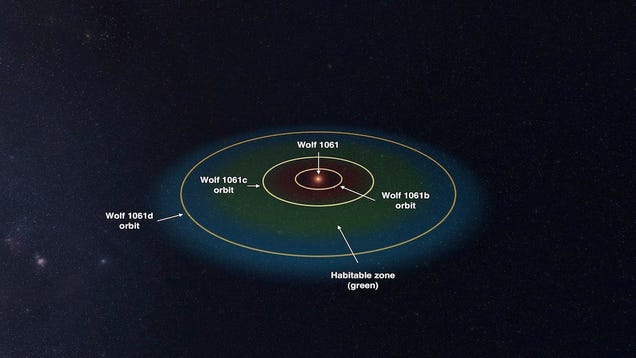 With all this talk about human colonies on Mars, why not dream a little bigger? Dr. Stephen Kane and his team of researchers at San Francisco State University are looking about 14 lightyears away from our solar system for some potentially inhabitable real estate.

---
Lifehacker How to Make Your Voice Heard in Politics Between Elections | Foxtrot Alpha What Happens If The U.S. Doesn't Step Up To Defend NATO | io9 WB May Be Making Its Most Insane DC Movie Decision Yet | Kotaku Study Shows Which Video Game Genres Women Play Most |
---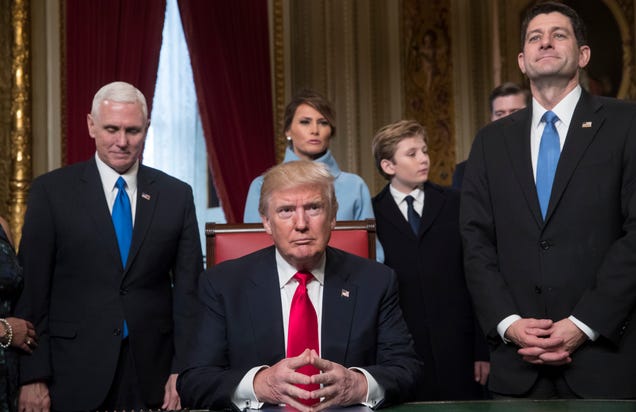 Whatever the environmental community was expecting to happen after President Trump's inauguration Friday, the reality is probably worse.

---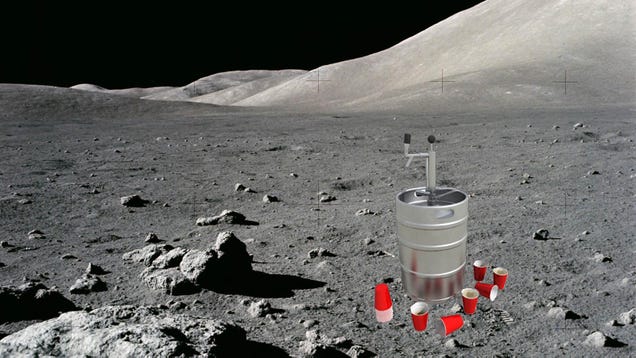 When some apocalyptic event in the very near future forces humans scurrying to another planet, we're probably going to have the same question.

---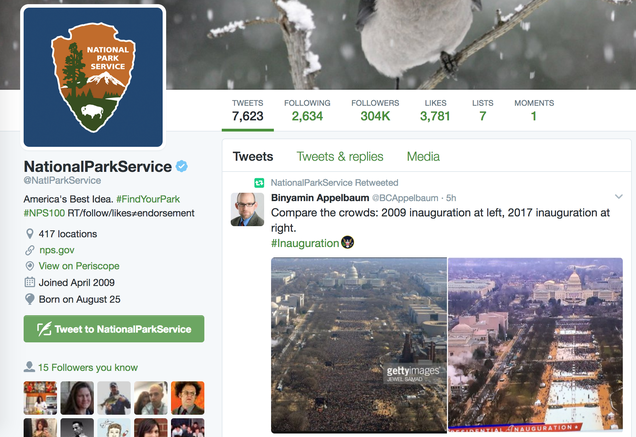 President Trump's administration apparently hasn't gotten its hands on the National Park Service Twitter account just yet, because the agency is retweeting some things that would likely hurt our new president's feelings.
---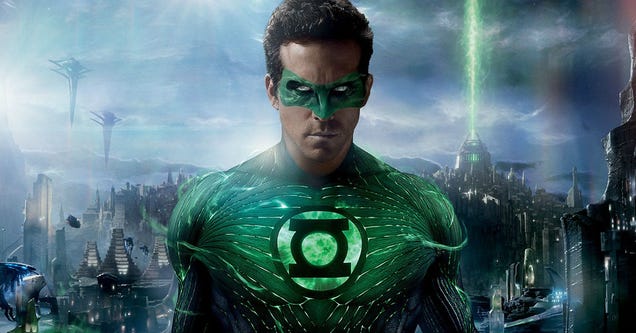 The DC Film Universe has been in constant motion over the past few weeks, with ideas changing, scripts being written, and whole new movies forming. The latest rumor, however, is simply the craziest thing yet.
---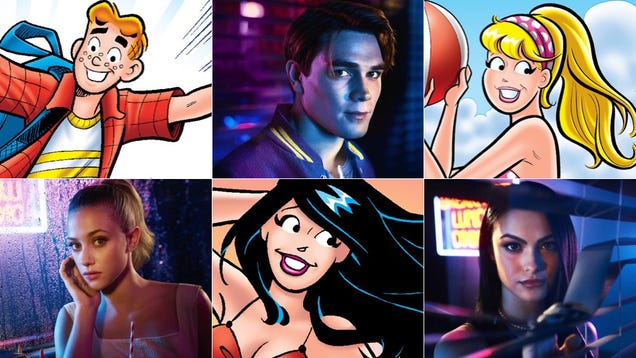 Next week finally brings the premiere of Riverdale, a show we've been dying to see more of ever since the pilot was shown at Comic-Con. But, in case the trailers did not make this abundantly clear, this is not the Archie you might expect us to be. Here's a rundown of the major players as they are in the comics and how…
---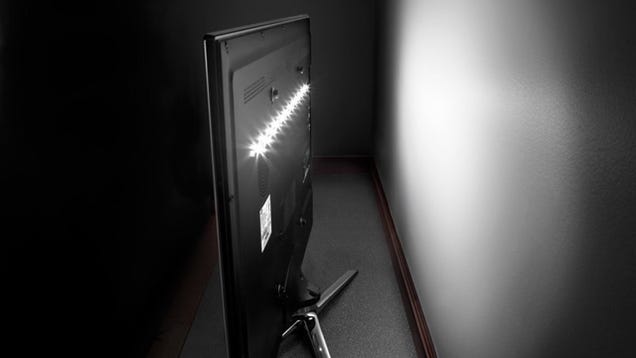 If you still haven't tried out a home theater bias light, there's never been a better time to pick one up. Kohree's LED bias light strip plugs directly into your TV's USB port for power, and sticks to the back of the set via built-in adhesive. Once you turn your TV on, the LEDs cast a soft glow on the wall behind…
---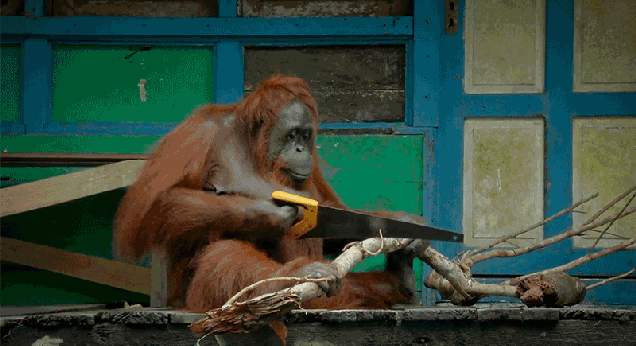 In the latest episode of BBC's Spy in the Wild, a robot ape equipped with a spycam happens upon a wild orangutan that recently found a saw. She uses it with a stunning level of mastery, given the fact that she's an orangutan. But wait, there's more.
---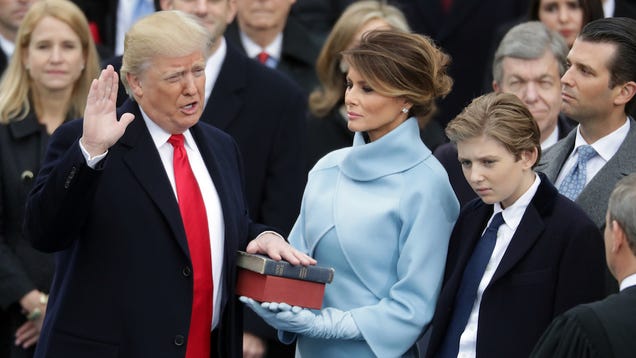 Donald Trump was inaugurated as the 45th president of the United States today, and very shortly after taking oath of office, his administration began the fairly new and complicated digital transition process.

---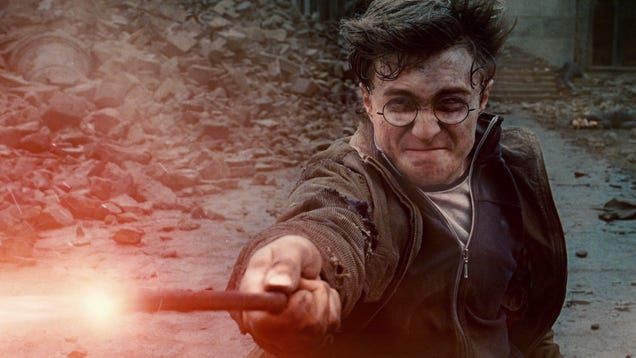 Abracadabra!

---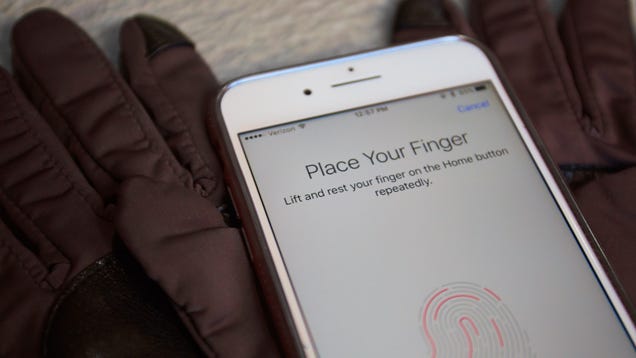 It's cold and with what feels like an eternity of wintery weather ahead of us, it's most definitely glove-wearing season.

---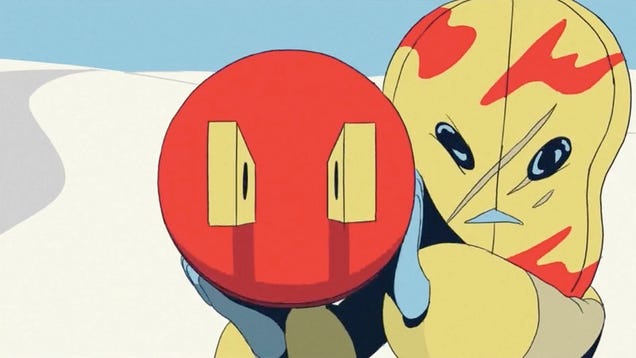 When your battery fails you, you've gotta plug in right away—but sometimes, it's not that simple, as one toybox refugee discovers in this surreal, surprisingly violent (but still weirdly cute) animated short from Benjy Brooke.
---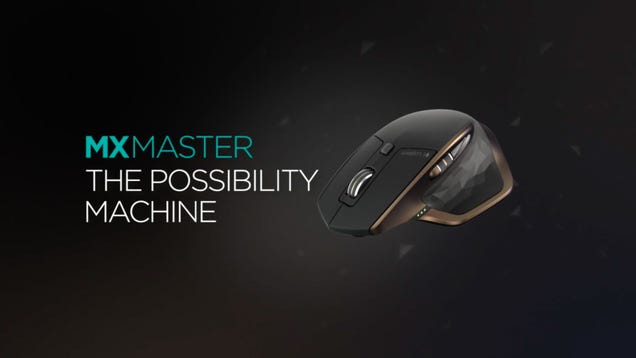 The successor to one of the most popular mice ever made is down to a new low price on Amazon, while supplies last.
---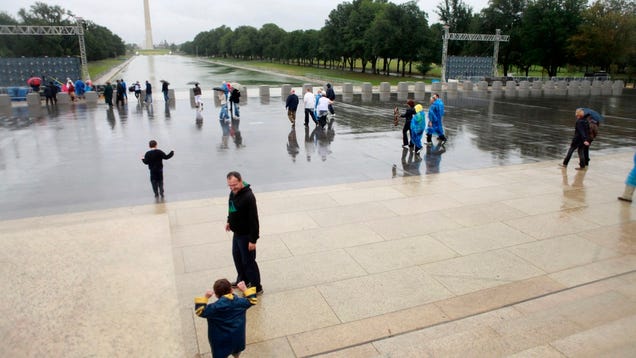 Donald Trump was excited about hosting the inauguration at the Lincoln Memorial. So excited, in fact, he bragged that he "didn't know if it has been done before." It has, of course—both of his predecessors had an event on the steps of the Lincoln Memorial. Trump is also excited about burning fossil fuels like coal and…
---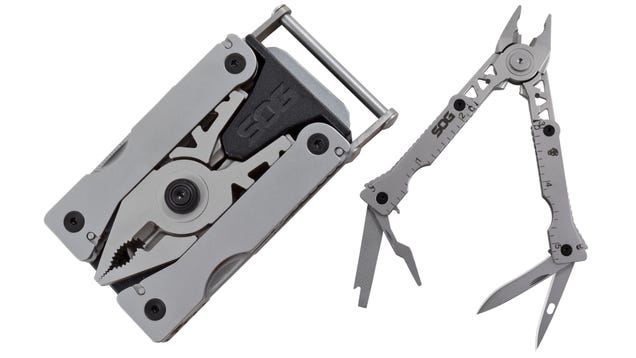 They say the best camera is the one you have with you, but the same must go for tools. What's the point of filling a home workshop full of expensive equipment when it's all but useless when you walk out the door every morning? SOG's new multi-tool belt buckles are like having an always-accessible toolbox secretly…
---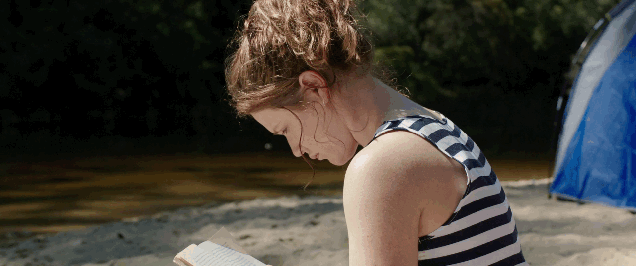 Horror movies have shown us that bad things happen when you go to the woods. Killing Ground ups the ante by putting the most vulnerable sort of human being in danger.

---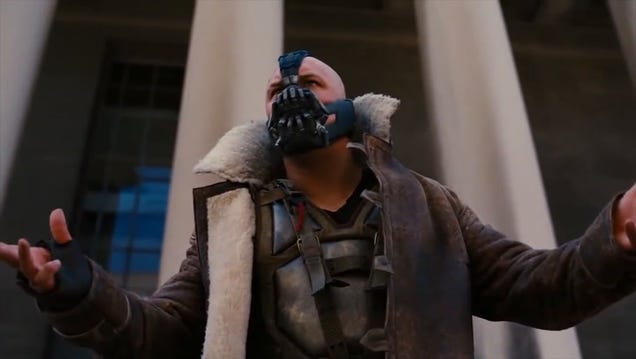 Donald Trump officially became president today, and in an inaugural address he promised many things, some of which may sound familiar, because they were directly lifted from the D.C. comics villain Bane.
---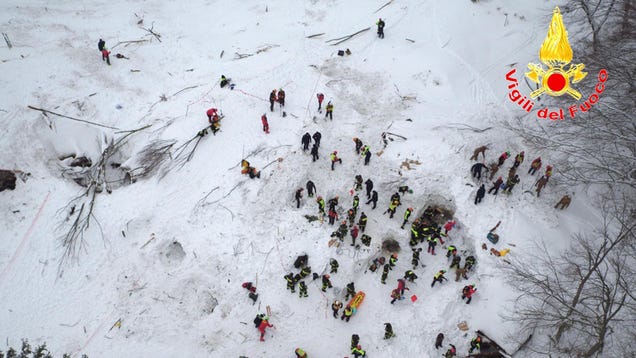 Rescuers in Italy's San Grasso mountain region have pulled ten survivors from the snow and rubble following a horrific avalanche that ploughed through a four-star hotel earlier this week, Telegraph reports.
---