Sure, Sierra's biggest adventure game titles (such as King's Quest and Space Quest) have been around in their original forms on Steam for a while, but many gamers remember playing a lot more than that. What about arresting perps in Police Quest, or s...
---
The hunt for alien life might have turned up something special. A Search for Extraterrestrial Intelligence team using Russia's RATAN-600 radio telecope (above) is investigating an unusually strong signal from a star 95 light years away, in the Hercul...
---
If you're one to continually try out Snapchat's On-Demand Geofilters to spruce up your snaps, starting today you'll be able to edit and place themes and designs straight from within the On-Demand website before you purchase your Geofilter.
---
The developers of Transmission can't catch a break. Just months after their BitTorrent app was linked to the first known instance of Mac ransomware, security researchers at ESET have pinpointed another form of malware taking advantage of Transmission...
---
Sony has confirmed its next game system, the PlayStation Neo, and will probably formally introduce it at an event on September 7th. The console maker was rumored to have built a new thinner version of their current system, the PS4 Slim, but refuses t...
---
When you're chilling on the couch watching your favorite esports stream on Twitch and hunger hits, pizza is just a few keystrokes away.
---
Twitter's finally giving creators a good reason to upload videos to its platform rather than YouTube by allowing individuals to monetize content.
---
According to the Wall Street Journal, Google is planning to launch a carpool-based ride-sharing service using Waze in the Bay Area. The new feature would connect drivers and potential passengers going along the same route via the navigation app.
---
Singer Chris Brown's Instagram account got a lot more interesting today. With police outside of his Los Angeles home, who were following up on a report that Brown pulled a gun on an unnamed woman, the singer started posting Instagram videos criticizi...
---
When the European Union passed its net neutrality laws in 2015, it left a few big loopholes that many were worried would undermine the rules. Would your internet provider have free rein to exempt its own services from data caps, for example, or slow...
---
Konami is bundling Metal Gear Solid V: Ground Zeroes, Metal Gear Solid V: The Phantom Pain and Metal Gear Online in a special package called Metal Gear Solid V: The Definitive Experience.
---
Remember when drones used to be fun toys, not a serious business regulated by the Feds? Parrot does, judging by its two latest models, the Mambo and Swing. The $139 Swing looks a lot like an X-Wing fighter, but the wings aren't just for show. After a...
---
When Chris Kesler was six years old, he sat just outside his cousin's room and peered at the flickering TV through a crack in the doorway. On-screen, in grainy VHS quality, a murderous red-haired doll in Cabbage Patch overalls laughed as it attempted...
---
When Pebble announced its latest Pebble 2 and Time 2 watches earlier this year, it also revealed several software improvements that would roll out not just to the new models, but to most other existing Pebble hardware. Today, the company is finally r...
---
The new Google+ is slowly being rolled out to additional users over the next few days, according to Danielle Buckley, Product Manager at Google. Finally, anyone who wasn't able to take a look at the new features back when the preview was introduced l...
---
Sony was vague about when PlayStation Now would reach PCs, but apparently you didn't have to wait long at all -- it's available today. If you have a sufficiently beefy Windows PC (a 3.5GHz Core i3 or better), you can stream PS3 games to your computer...
---
Satellite operator SES will be the first company to launch a spacecraft on a 'second-hand' SpaceX rocket. The Falcon 9 which travelled to the ISS in April, before landing on a drone ship in open water, will be called upon for the new flight later thi...
---
I've been reading a really great story recently. By which I mean I have been playing a really great video game. Specifically, I've been playing adventure game Kentucky Route Zero, now on its fourth episode (of five). Despite being a video game, it is...
---
Microsoft is getting its proverbial development ducks in a row, with the addition of new capabilities to its Dev Center that should make multi-platform publishing a whole lot more straightforward, as well as provide more feedback to developers.
---
Polyphony Digital has a reputation for taking its sweet time to bring Gran Turismo games to Sony consoles, and Gran Turismo Sport won't be an exception to the rule. The studio has delayed its first PS4 racing game to sometime in 2017 after having pr...
---
Google's ability to interpret and translate handwriting isn't perfect. Sometimes you'll scribble a word or take a photo of a restaurant menu on holiday, only to have a garbled mess thrown back at you. To help its "smart" assistants and services, Goog...
---
As much as Sonos is known for high-quality connected speakers, it's also built up a reputation for lackluster software and a closed ecosystem. And that's getting harder to live with as alternative platforms like Google's Cast (formerly Chromecast) ar...
---
Samsung has revealed a new chip that could have a ripple effect on its high-end smartphones, and will make IoT devices and smartphones for developing markets faster, slimmer and cheaper. The quad-core 7570 is the first Exynos chip to have all wireles...
---
There are two things Mophie has always been known for: Delivering attractive mobile cases and battery packs that fit right alongside Apple's aesthetic, and making you pay a premium to own its products. That all changes with the company's next batch o...
---
Today on In Case You Missed It: The National Highway Traffic Safety Administration is proposing to mechanically limit the speed of buses and semis over 26,000 pounds to under 68 miles per hour. The idea focuses on safety concerns but also would imp...
---
Gizmodo The Gadgets Weblog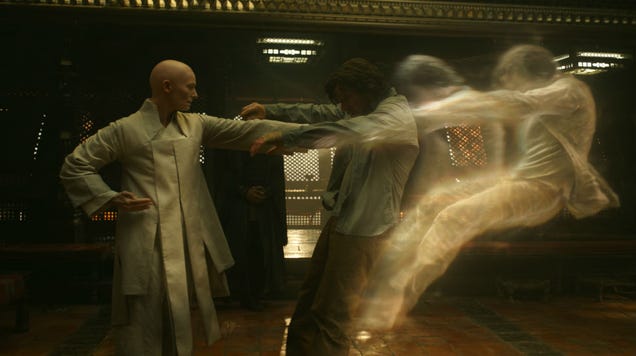 Marvel Studios' Doctor Strange is only about two months away, but we don't really know much about the movie. This new video featurette provides a few more hints at what awaits us in November.
---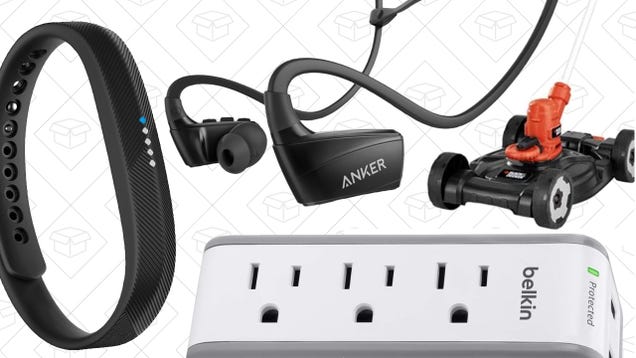 A cordless Dremel, a hugely-popular travel surge protector, and Anker's new wireless earbuds lead off Tuesday's best deals.
---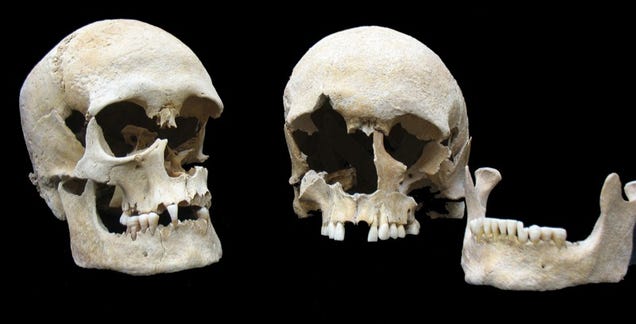 Centuries before the Black Death decimated the population of Western Europe, an earlier plague epidemic took out over 50 million people (about 15 percent of the population) in the Byzantime empire. A team of German scientists has confirmed that the two plagues were caused by the same bacterium, albeit genetically different strains.
---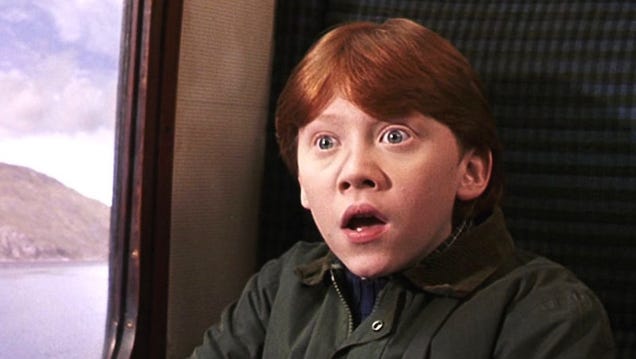 The sky is blue. Water is wet. And Warner Bros., the same studio that turned The Hobbit into a trilogy of epic-length movies, allegedly would not just like to make the new Harry Potter play into a movie trilogy of its own, but chase down Daniel Radcliffe and get him to return as the bespectacled wizard. Shocking!

---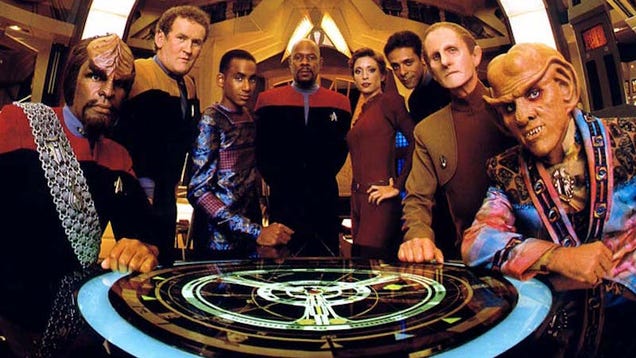 Let me tell you a story about me, Star Trek Deep Space Nine, and bad timing.

---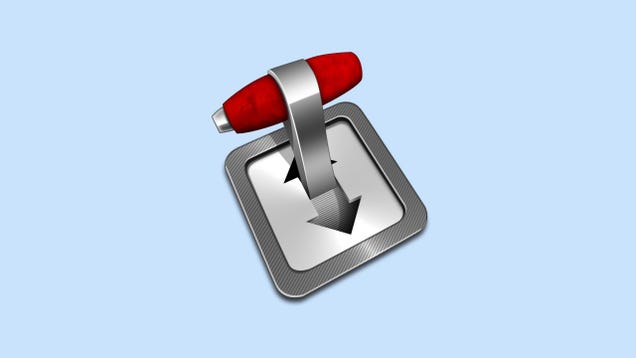 For the second time in five months, the Transmission BitTorrent client for Mac has been infected with malware.
---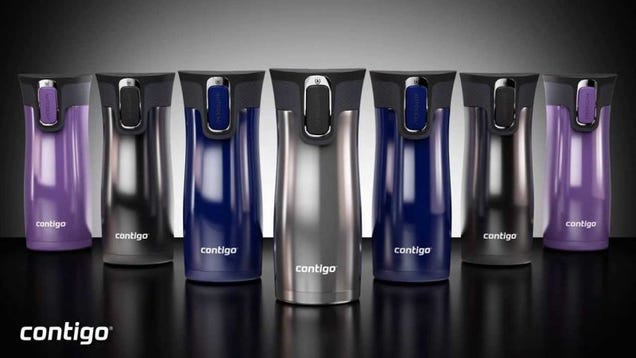 If you hurry over to Amazon, you can score a 16 ounce Contigo Autoseal West Loop travel mug in white for $12, the best price we've seen.

---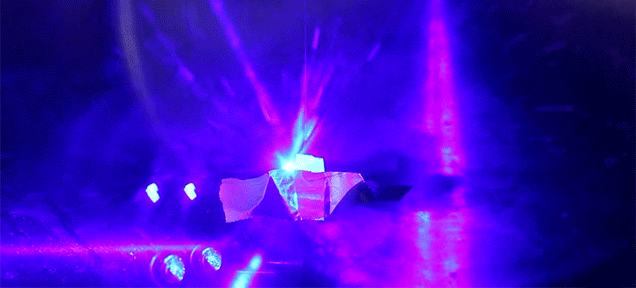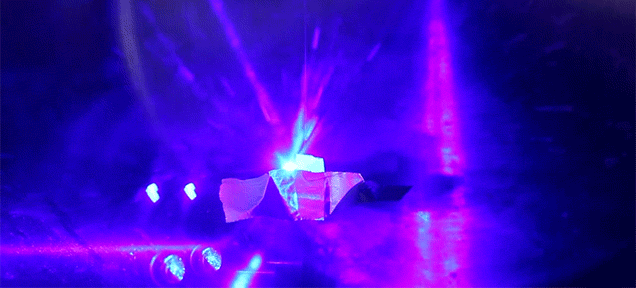 A strong enough laser can burn things , clean things , pop things , and most impressively, move things. Yep. Watch this powerful laser shining into a piece of aluminum foil suspended in a vacuum and you'll see the foil starting to sway back and forth from the ultra light beam.
---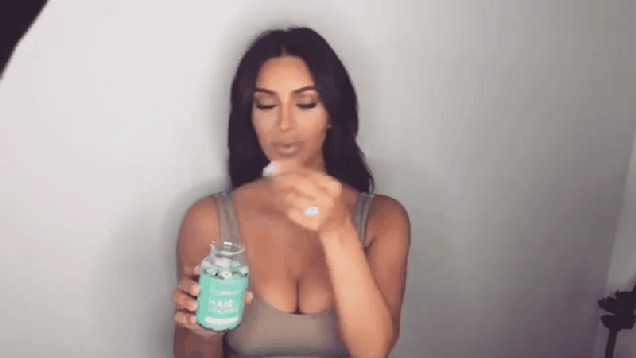 Agencies like the Federal Trade Commission have started to crack down on celebrity endorsements on networks like Instagram and YouTube. But have you ever wondered how much your average celebrity gets paid for a post? Not Kim Kardashian West or Kanye West. We know they can make millions from endorsements. But just your average, run-of-the-mill celeb or internet-famous "influencer" with a few million followers? They still make tens of thousands of dollars.
---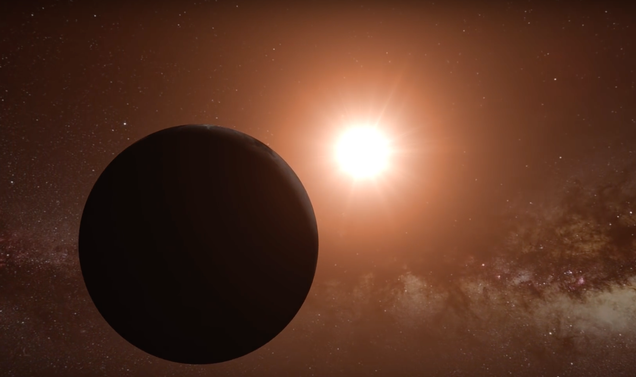 Last week, astronomers announced that our nearest neighboring star hosts an Earth-sized planet in the habitable zone—an exciting prospect for alien life, and a possible second home for humanity. But before we assemble the interstellar welcoming party to greet our cosmic neighbors, we need to figure out whether Proxima b is capable of supporting life at all. Thanks to the James Webb Space Telescope, that question could be answered in less than three years.

---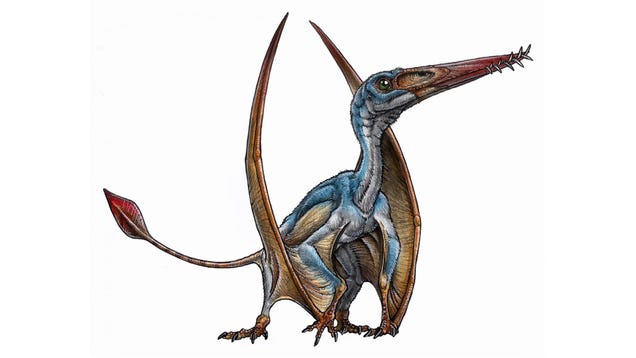 Introducing Allkauren koi, a ridiculously looking flying reptile with a very cool name. The fossilized remains of this newly discovered pterosaur were discovered in the Patagonia region of South America, and it's shedding light on the origin and evolution of these ancient creatures.
---
Don't forget: You can email us tips at tipbox@gizmodo.com, send them directly to any of our writers, or use our anonymous SecureDrop system. You can sign up for the Gizmodo newsletter to get our best stories delivered to your Inbox. And don't forget to follow us on Twitter, like us on Facebook, and check us out on Instagram.
---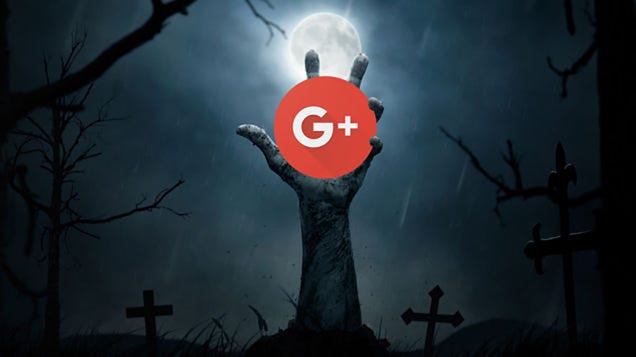 A new version of Google+ is rolling out to users starting today, and just like every version before it, you probably won't use it.

---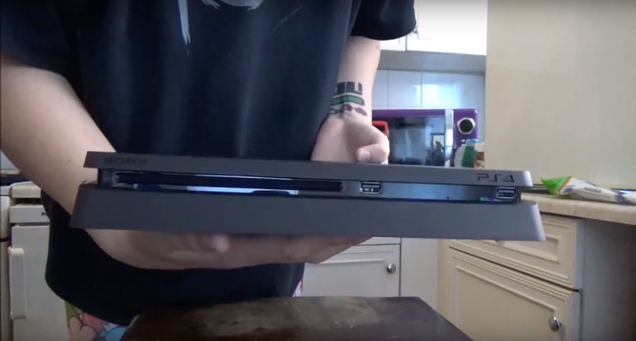 Last week, the existence of what appeared to be a smaller, redesigned PlayStation 4 console leaked out into the world . Despite no comments from Sony and the disappearance of video documentation, people know it's out there. Thanks to this totally unauthorized advance review, they know how it performs.
---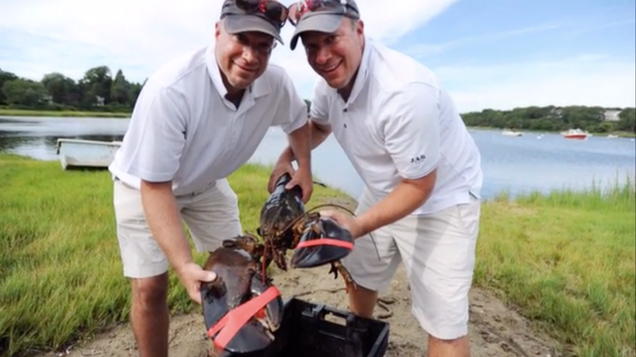 First, death came for Larry, the 15-pound, 100-year-old lobster who died on his way to freedom. Now it's come for Big Lobi, a 22-pound monster who died shortly after he was released into the wild in Chatham, Massachusetts.
---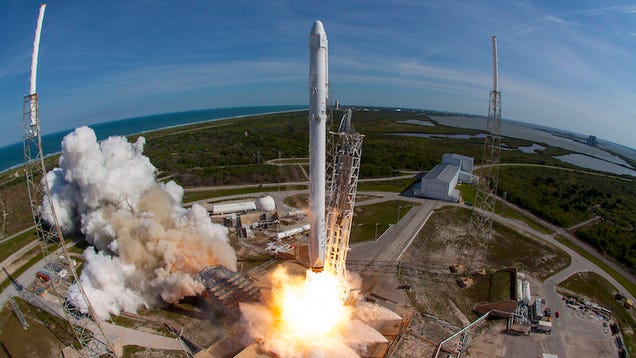 Having gotten pretty good at landing their rockets, SpaceX will now towards the other half of its plan to build fully reusable rockets: sending one of its used rocket back into space.

---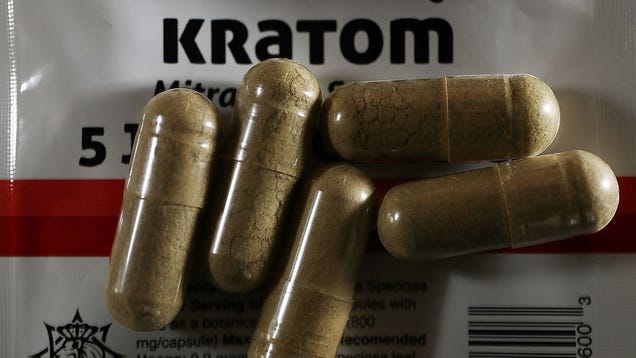 Back in June, Gizmodo reported on kratom's growing popularity in the US among sufferers of chronic pain and opiate addicts trying to get clean. Now the plant's time as a self-medication agent may be coming to an end.

---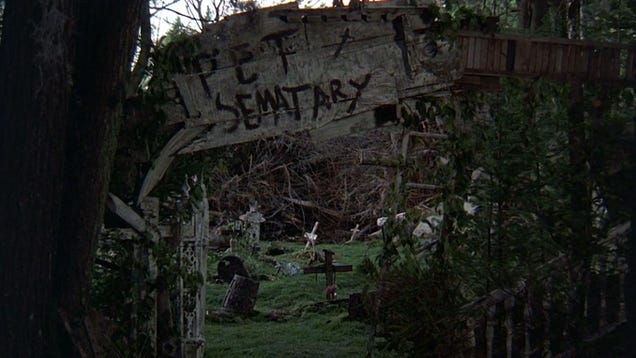 Anyone who has ever had a pet knows the inevitable will happen, and that the circle of life is cruel and unavoidable. But when a dog, cat, horse, or other creature dies in a genre movie, the circumstances are often shaped by bizarre forces—supernatural, weird-science, and otherwise—that make a tragic loss even worse. Here are nearly two dozen of the saddest fates of pop culture's furry friends.
---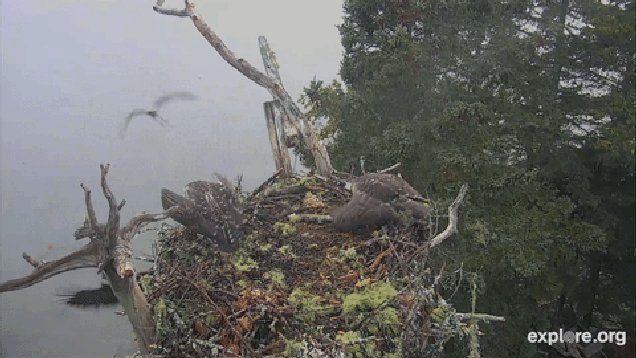 The Audubon Society has a livestream of an osprey nest in Hog Island, Maine, where this spring viewers were delighted to see the parents, Steve and Rachel, hatch three adorable osprey chicks. After a bald eagle attack earlier this month, they are down to two chicks, because nature could not give the slightest shit about what you find cute.
---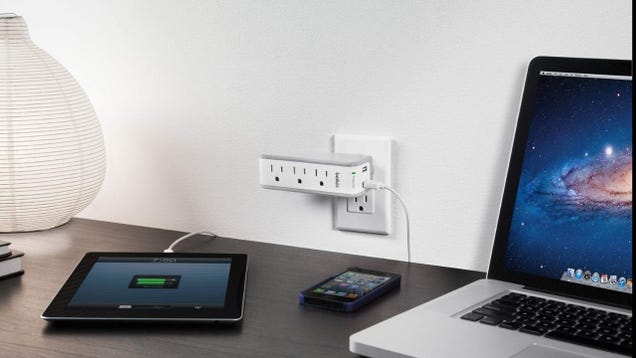 Belkin's mini 3-outlet surge protector is a perfect for bedsides and backpacks, and if you somehow don't already own one, it's a no-brainer at $14.
---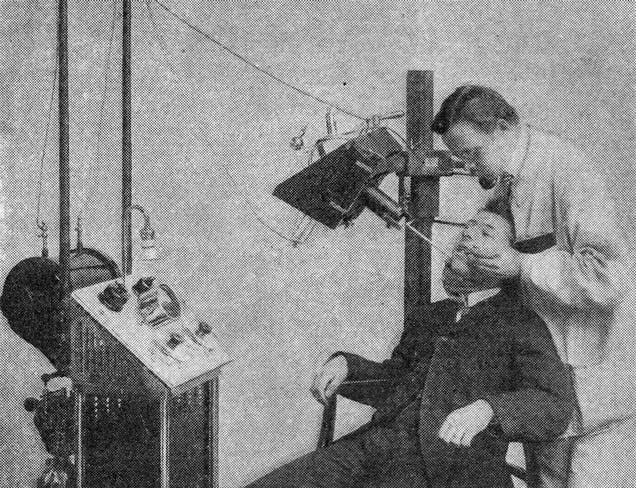 Do you hate going to the dentist? Well, you really would've hated going to the dentist 100 years ago. I can already see the smoke rising from my mouth as a dry drill bores away at my molars. I probably would've taken rotting teeth, thank you very much.
---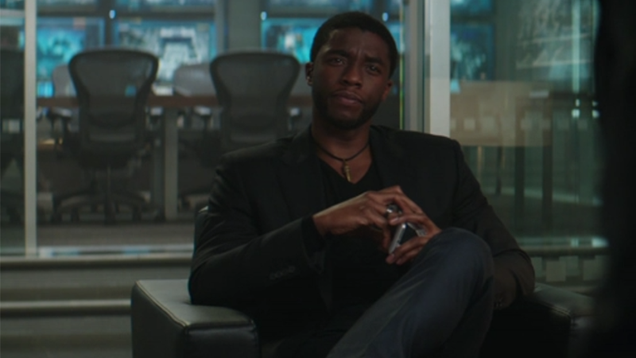 Civil War had a lot of fun stuff in it, but its pitch-perfect introduction of the Black Panther is one of our absolute favorite parts. This new deleted scene featuring him and Black Widow having a loaded little chat is certainly no exception to the film's rule that T'Challa basically has to be awesome in every scene he's in.

---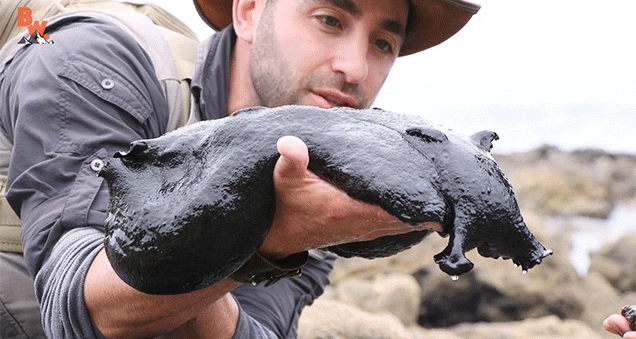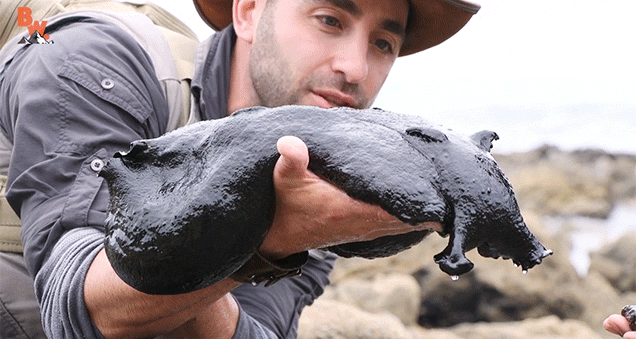 Gulp. Just look at how ridiculous this thing looks. It's a giant black sea slug known as a sea hare and it's freaking monstrous. You don't really hold it in your hand as much as the sea hare, which can grow up to over 3 feet long and weigh over 30 pounds, just swallows your entire arm. Brave Wilderness found the black sea hare in the tide pools off the coast of the Pacific Ocean in San Pedro, CA and described holding it as super slimy and unbelievably slippery.
---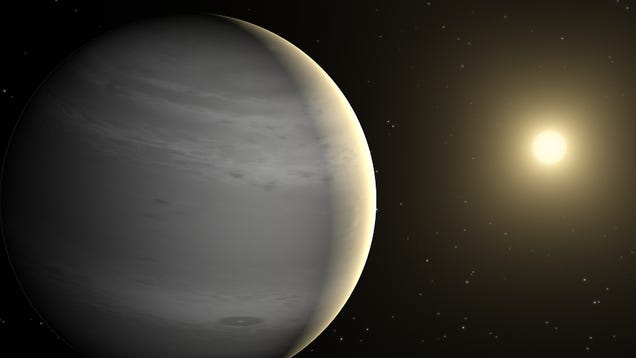 Yesterday, news made the rounds that a team of Russian astronomers had detected an unusually strong signal emanating from a nearby sunlike star —a possible indication of an alien civilization. Here's what the detection of this signal really means, and why it's probably not ET.
---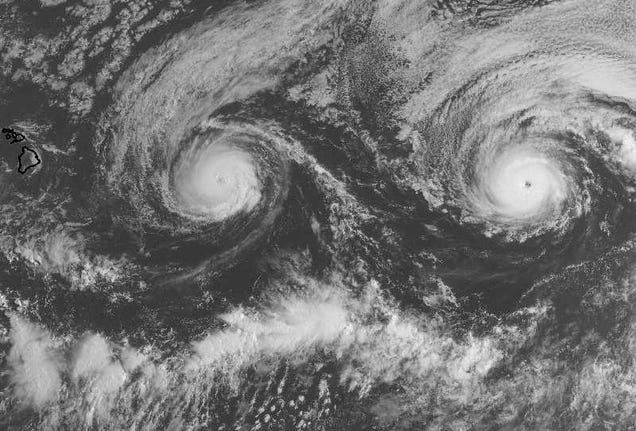 In what's being hailed a meteorological first, two back-to-back hurricanes are marching toward Hawaii, both of them threatening torrential rains and rip-roaring winds this week. The closer of the two, hurricane Madeline, could break a second meteorological record as the first hurricane to strike the Big Island since bookkeeping began in 1949.

---