Faraday Future has yet to unveil its competitor to Tesla's line of commercial electric vehicles, but it seems we're getting closer. A video posted today teases the company's production vehicle as it sails down the desert turns at Willow Springs. "Can...
---
To celebrate its 20th anniversary, the Internet Archive has created a special treat for its visitors: an utterly enormous number of GIFs culled from the original social network, GeoCities. Fittingly, the new collection is dubbed the Geocities Animate...
---
Sony keeps getting more serious about its cord-cutter service, PlayStation Vue. After announcing support for Android mobile devices in June, the company has revealed that its streaming app is now available on Android TV. If you have a set-top box pow...
---
Thanks to that discrete Radeon graphics chip in the new 15-inch MacBook Pro, users can run nearly 43 million pixels worth of lag-free screen real estate from their laptop. Tucked into the tech specs for the new notebook is the clarification that Appl...
---
If you're eyeballing Apple's new MacBook Pro line, but you need even more screen real estate than 15 inches of Retina display -- LG has already got you covered. Taking the place of Apple's own, discontinued Thunderbolt Display, the LG 27-inch UltraFi...
---
We have plenty of questions about the Nintendo Switch, but one of the most pressing is: Does it have a touchscreen? During the three-minute teaser, no-one ever swipes, taps or prods the main unit, leading to speculation about its capabilities. Well,...
---
In contrast to Microsoft's everything-and-the-kitchen-sink approach to announcements just a day earlier, Apple's "Hello Again" event was a more focused affair. However, there was still a lot to take in. How does the new MacBook Pro's Touch Bar work,...
---
Yes, after nearly 10 years, SpyParty is still in development. It's an underground kind of independent, competitive game where one player is a spy attempting to complete discreet tasks at a fancy party, and another player is positioned outside, observ...
---
Today, Twitter announced that it's effectively killing Vine, its short-form video service. Though you can still download and watch already-posted Vines, you won't be able to upload new six-second clips from now on. It's a shame, but in a way, it's be...
---
A year ago, Marvel announced that the character Mockingbird would be getting her first solo series helmed by author Chelsea Cain. The book ran from March until it was cancelled this month, with the final cover prominently displaying the message "Ask...
---
This post was done in partnership with The Wirecutter, a buyer's guide to the best technology. Read their continuously updated list of deals atTheWirecutter.com. You may have already seen Engadget posting reviews from our friends at The Wirecutter....
---
Well, that was unusually brief. Apple debuted just three new products during its "Hello Again" event held today. The company showed off its new almost-all-in-one TV app (which somehow doesn't include Netflix), a fully revamped Final Cut Pro X and the...
---
While Verizon is the only carrier to offer Google's Pixel phones directly, T-Mobile has its own plan to tempt over Pixel owners: $325 credited towards their bill. That's half of the cost of the $650 32GB Pixel, and a significant chunk off of the pric...
---
During its "Hello Again" keynote in Cupertino today, Apple debuted its newest MacBook Pro as well as an overhaul of Final Cut Pro X and an all-in-one video entertainment app simply titled, TV. But surprisingly, there was not a word spoken about iPads...
---
Following all the trouble it has had lately, Yahoo has released its annual transparency report. Globally, the firm had 20,511 data requests, with almost half of them coming from the United States government (9,408). This doesn't tell the entire story...
---
Alphabet, semi-new parent company to the Google we all know and love / tolerate, continues to rake in money hand over fist. The company just released its financial statements for Q3 of 2016, and both revenue and overall profit continues to soar. All...
---
Between a chat app, two new smartphones and a new in-home avatar, Google's new Assistant is really getting around. While that slow march toward ubiquity continues, it keeps getting smarter, too -- Android Police points out you can now hook up Google...
---
We knew it was coming, and now it's here: Apple's newest MacBook Pro. It's thinner, it's lighter and it comes with a better screen than the Pros of yesteryear. But, given how much of the company's presentation was dedicated to it, the showstopper for...
---
The larger MacBook Pros have always been about getting serious work done, and now you might be able to do even more thanks to the new Touch Bar. But there are plenty of other 15-inch machines to choose from -- they may not have an OLED touch strip, b...
---
Today, Apple unveiled brand new MacBook Pros with a dynamic Touch Bar and a quick (albeit forced) migration to USB-3 (AKA Thunderbolt). Of course it's Apple's prerogative to continue to push its customers toward better standards. It did it with USB b...
---
It's been a while since we've seen a revamp of the MacBook Pro, and this year's models are definitely a big change thanks to the new OLED touch bar. Meanwhile, rival companies have been busy releasing machines that are increasingly more powerful, sli...
---
So, Apple's "Hello Again" event is over, and it turned out to be a little lighter than first thought. The company announced a new all-in-one guide for Apple TV, as well as Minecraft hitting the little box before the end of the year. The new MacBook P...
---
A new set of privacy rules approved by the FCC today will require broadband providers to ask for your permission before collecting data about your browsing habits, app usage and location or financial information. The rules reverse the current status...
---
Apple hasn't updated the MacBook Air since 2015 and it's not going to any time soon. Instead, the company today phased out the $900, 11-inch MacBook Air. Only the $1,000, 13-inch MacBook Air remains available on Apple's store, and the company has ins...
---
The Turkish government has cut off mobile and landline internet access to 11 cities in the country's southeast, a region that is predominantly Kurdish, Turkey Blocks reports. Kurds are the largest ethnic minority in Turkey, composing roughly 20 perce...
---
Gizmodo The Gadgets Weblog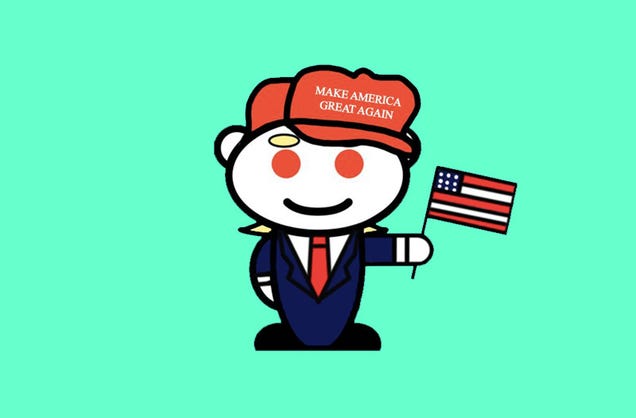 Late Thursday evening, the Reddit community was thrown into chaos when the master subreddit /r/all began exclusively showing posts from the website's unofficial Donald Trump subreddit, /r/The_Donald. As of 10:50 P.M. Eastern time, the page appears to have returned to normal.
---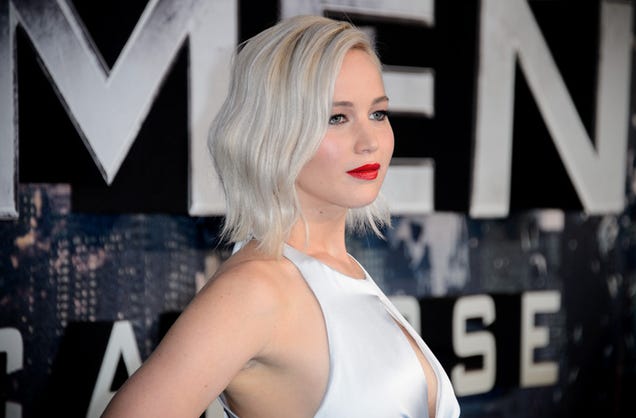 Ryan Collins, the Pennsylvania man who pleaded guilty to a felony hacking charge earlier this year in connection with the 2014 celebrity nude photo leak known as "The Fappening," has been sentenced to 18 months in federal prison, authorities announced on Thursday.

---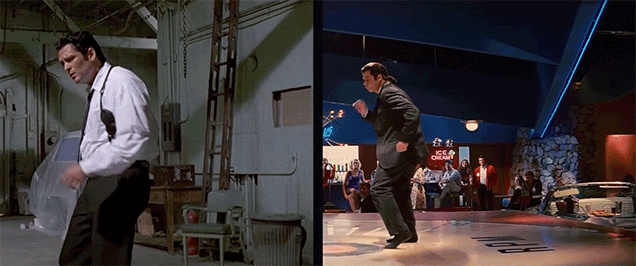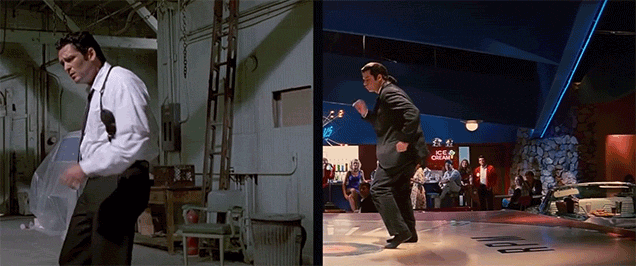 Everybody knows that Quentin Tarantino loves to connect his movies into one cinematic universe. People smoke Red Apple cigarettes, people eat Big Kahuna burgers, Michael Madsen's Vic Vega from Reservoir Dogs is brothers with John Travolta's Vincent Vegas from Pulp Fiction, and so on. It's fun to make those connections while watching any QT movie but this edit by Beyond the Frame that links up all those references to the shared universe is even more fun because you can see it all unfold seamlessly, jumping back and forth from one movie to another.

---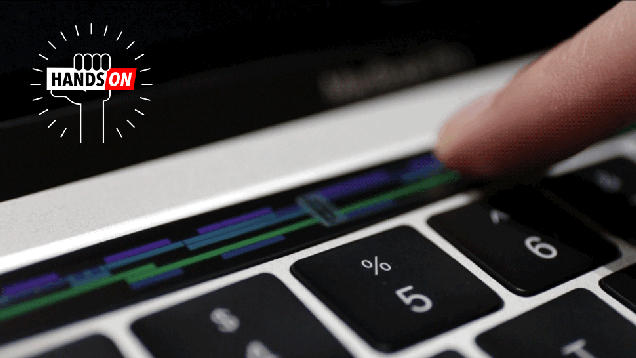 The first thing I did, when presented with the new Macbook Pro, was reach for that dimly lit display just above the keyboard. The new Touch Bar is the most exciting part of the new MacBook Pro. It's a Retina strip that sits on top of the keyboard (Retina commonly denotes a super high DPI) and is a replacement for the function keys that have existed on laptops for what feels like forever.
---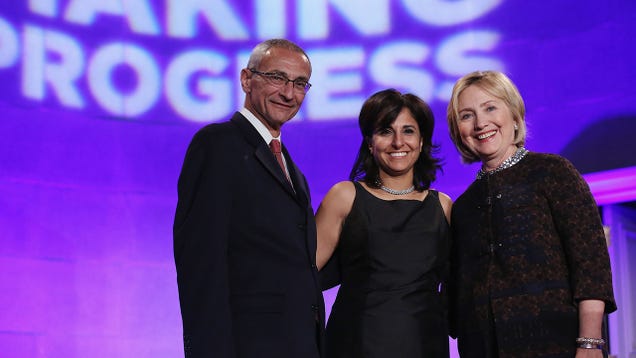 Here's the latest gem from the Wikileaks dump of Hillary Clinton campaign chair John Podesta's private correspondence. According a newly leaked email, one close Clinton ally was so alarmed by the revelation that the former Secretary of State used a private email server, she characterized the situation as "fucking insane."
---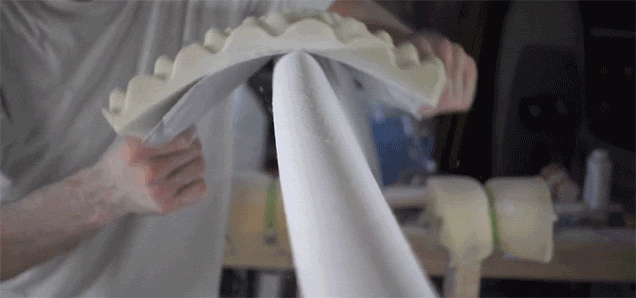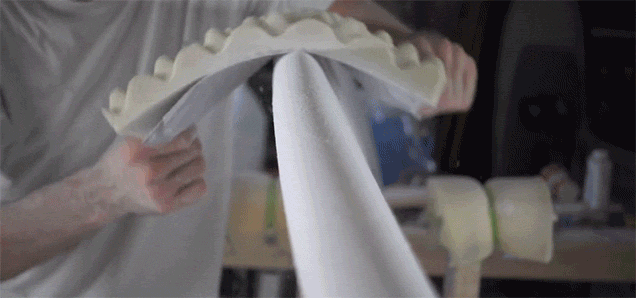 I very much enjoyed watching this surfboard get made by hand because, well, I love watching anything get made by hand. But also, there are neat graphics that pop up and show what's happening at each step of the process. You get to see an animation of what he's actually doing to the surfboard and what shape he's trying to get at—it's craftsmanship with an explanation.
---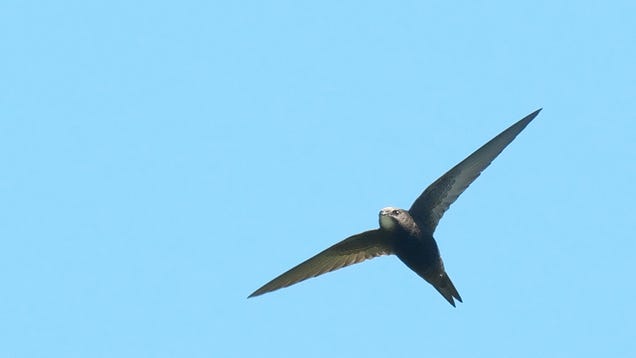 Bird lovers, let's hear it for the little guy. Researchers have just discovered evidence that common swifts (a small type of bird) can spend 10 continuous months per year in the air without landing—a world record for sustained flight in nature.
---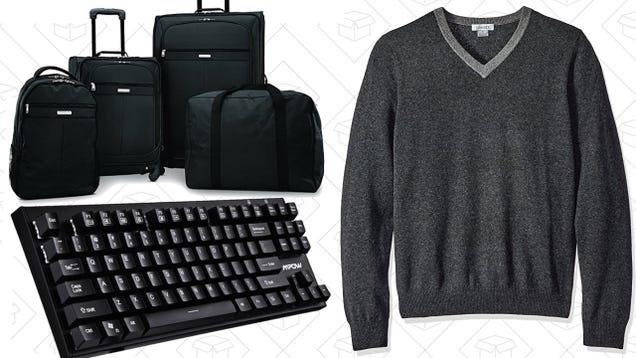 Cheap mechanical keyboards, American Tourister luggage, and cashmere everything lead off Thursday's best deals.
---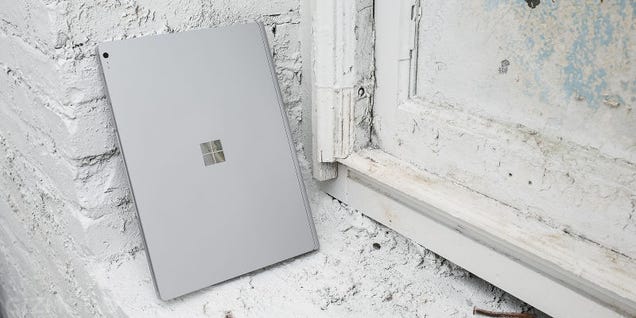 In the lead-up to the holiday season, Microsoft is throwing down the gauntlet. Got an Apple-branded laptop? The tech giant will give you up to $650 to part ways with it, just as long as you spend that cash on a shiny new Surface Pro 4 or a Surface Book.

---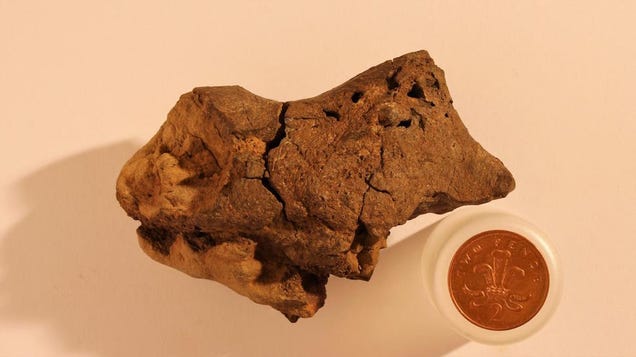 Thanks to a poor dinosaur who scientists believe fell into a noxious pond after it died, we may have the first known fossilized dinosaur brain on our hands.
---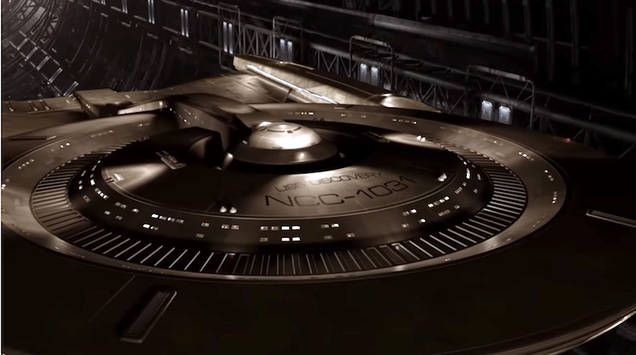 Last night, it was Bryan Fuller would no longer be serving as showrunner for Star Trek: Discovery—an announcement that makes a good deal of sense when you consider the man's workload. But buried in that news was a little tidbit about the cast that is slightly strange.

---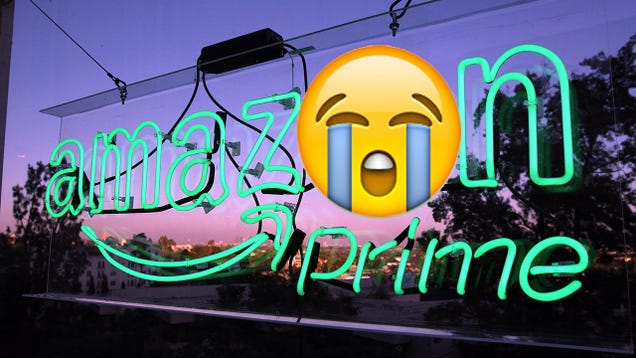 If you need a last minute costume for Halloween, don't rely on Amazon Prime shipping to get it in time. Many customers are complaining that when they went to order their Halloween costume, Amazon promised it would be shipped in two days. But when they got the confirmation of their order, it turned out the packages would arrive much later than initially promised.

---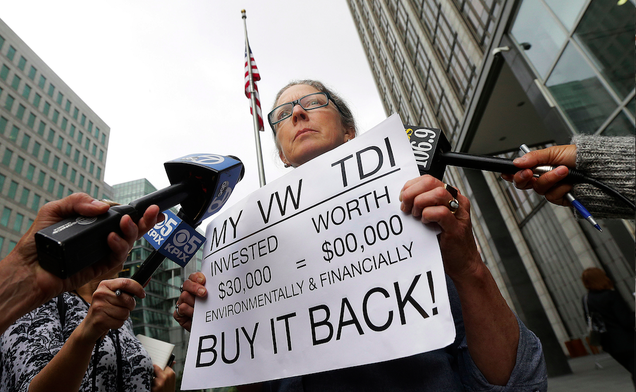 The $14.7 billion Volkswagen Dieselgate settlement received final approval on Tuesday, meaning TDI owners can finally get their money. But not everyone is happy with the settlement, and the courts know this, so they brought in a law professor to answer VW owners' top complaints.
---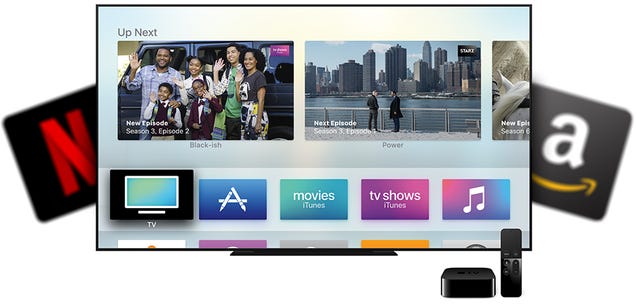 Apple just announced a new TV app for Apple TV, and it's basically going to be useless. The TV app is supposed to keep track of all the shows you watch across apps available on Apple TV, but there's a huge catch. The TV app will not include Netflix or Amazon Video, two of the most popular subscription video streaming services.

---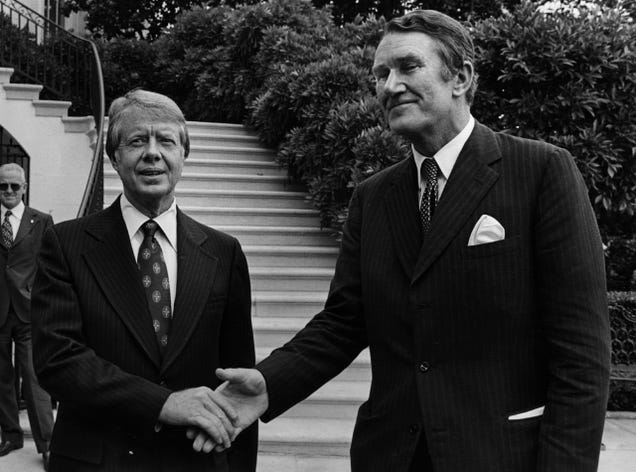 Thanks to the Freedom of Information Act, I've received CIA biographic reports on both the former Australian Prime Minister Gough Whitlam and the man who controversially ousted him in 1975, John Kerr. But there's one guy involved in "The Dismissal" that the CIA won't release files on: former Prime Minister Malcolm Fraser, the man who replaced Whitlam.

---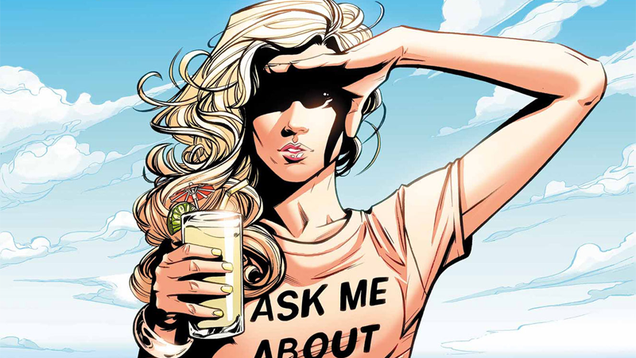 You might have heard about Marvel's Mockingbird series in the news this week—for all the wrong reasons. Its writer, Chelsea Cain, was cruelly harassed off Twitter by "fans" outraged that the series' final issue featured a cover of Bobbi Morse wearing a shirt emblazoned with the words "Ask me about my Feminist Agenda."

---
Lifehacker Leave a Coin on a Cup of Ice Before Leaving Home to See If the Power Went out While You Were Away | Kotaku Pokémon Sun and Moon Shows Us Red and Blue As Adults | Jalopnik Tow Truck Driver Caught On Video Taking Disabled Man's Nissan GT-R For A Joyride | io9 Mysterious Walking Dead Footage Shows a Different Victim of Negan's Bat |
---
I had no idea what Vine was for when it launched. It seemed dumb and arbitrary, an app that would make a six-second video loop. Why video? Why six seconds? And who was even watching?
---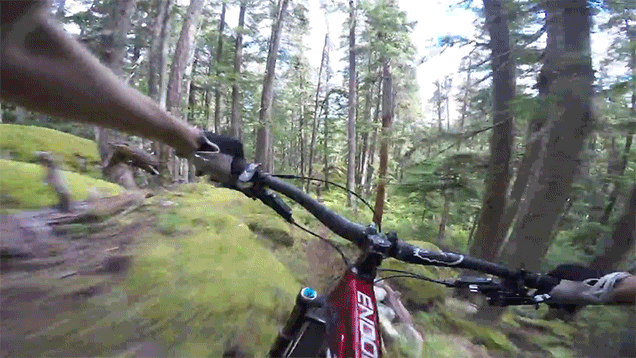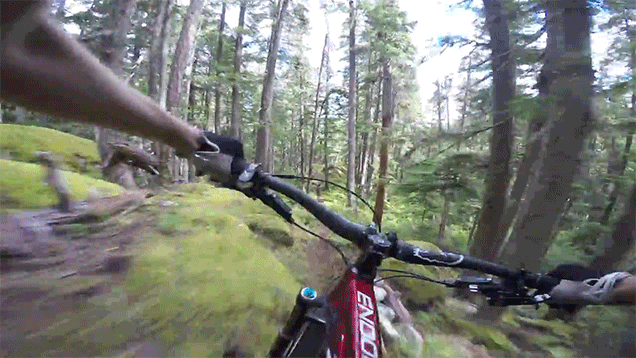 Stabilizing footage of Steve Storey's mountain bike ride down a bumpy trail almost turns it into a casual cruise around the park. That is, if you only stare at the top half of the footage. If you look at the bottom half, you'll see how much thrashing is actually going on. And if you try to look at both at the same time, you're probably going to get a little bit sick because it looks so impossibly smooth that your brain will crash.
---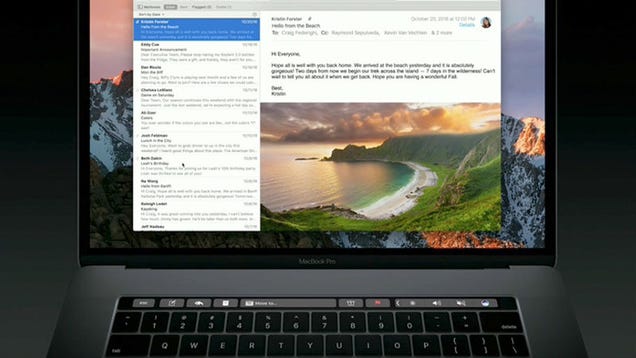 Today's Apple event was, uh, shockingly similar to Microsoft's live event yesterday. Both opened with a montage of each brand's products helping differently abled users experience the world through technology and then focused almost entirely on a single piece of expensive, touch-sensitive hardware. And what a piece of hardware Apple rolled out.
---
Don't forget: You can email us tips at tipbox@gizmodo.com, send them directly to any of our writers, or use our anonymous SecureDrop system. You can sign up for the Gizmodo newsletter to get our best stories delivered to your Inbox. And don't forget to follow us on Twitter, like us on Facebook, and check us out on Instagram.
---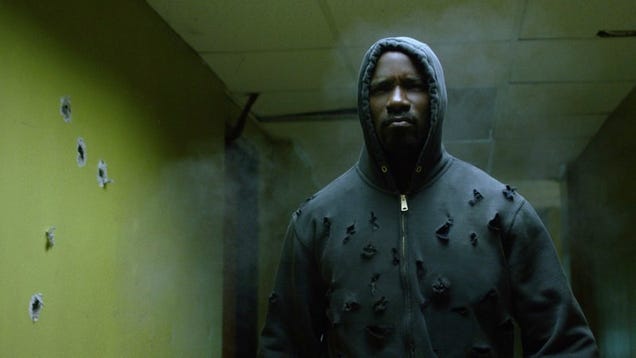 Halloween is less than a week away, and your time for finding a costume is almost up... almost. We've got a guide to a bunch of quick, cheap, do-it-yourself outfits that also happen to be genuinely good costumes—and they're not only good, they're timely, too! If you're a nerdy procrastinator on a budget, youcan't go wrong with these.
---
The Federal Communications Commission (FCC) just voted 3-2 to stop internet service providers from sharing your personal data with third parties, like location data or browsing history, without your explicit consent.
---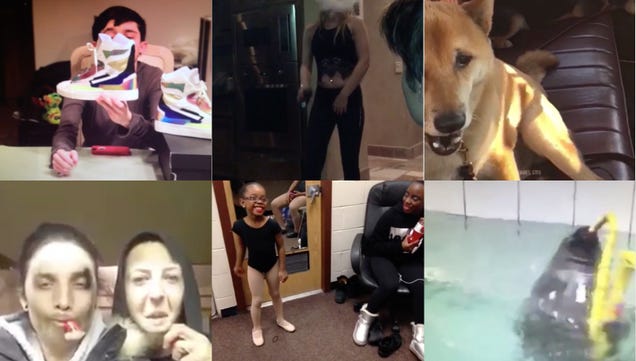 I am inconsolable. My body is wrapped around the base of the toilet in my office's handicapped bathroom stall heaving and shaking. What do you do when you've lost your best friend?
---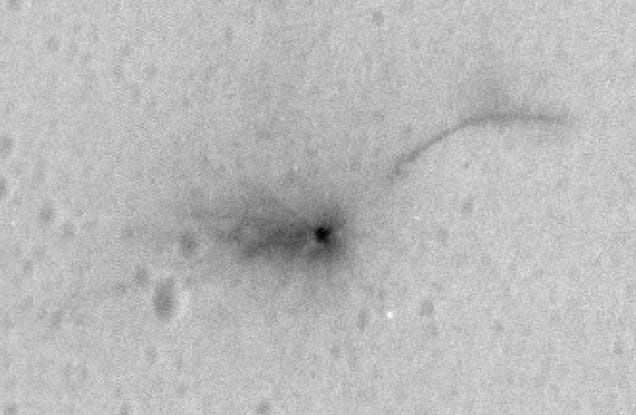 NASA's Mars Reconaissance Orbiter (MRO) has acquired new high-resolution images of the crashed Schiaparelli lander, following its ill-fated attempt to reach the surface of Mars in one piece. The images confirm that the lander had a very hard fall, and raise new questions about the exact nature of the crash.

---