Good Morning After. NASA's big announcement could offer us a future among the stars, Apple's own 'spaceship' gets a boring name and another Instagram feature you might never notice.
---
Google's powerful Gboard app might now be on Android, but it's the iPhone version that is receiving most of the updates. As part of its most recent overhaul, the search giant has extended support to 15 new countries*, and also added a number of new f...
---
Phone leaker extraordinaire Evan "Evleaks" Blass is back with another doozy. The VentureBeat reporter has published a mostly full spec sheet for Samsung's Galaxy S8+, an all but inevitable upgrade to last year's Galaxy S7 Edge. We're in rumor territo...
---
How do you get banned from Disney's tween-focused Club Penguin social network in under 30 seconds? Hacking. Tool-assisted speedruns have been around since the late '90s, showing off inhuman feats in games like Doom and Super Mario Bros. 3. Folks in t...
---
Tesla's final earnings report for 2016 is most notable for what it tells us to expect in the upcoming year. In a letter to shareholders (PDF), Elon Musk & Co. report that Model 3 production is on track to start in July, ramping up to full-scale p...
---
Many stealth action games have you creating bodies: you're a hitman, a thief or someone who otherwise needs to eliminate enemies in a hurry. But what if you were the person disposing of the bodies? That's the premise behind Serial Cleaner, a top-down...
---
It probably happens quite often: you come across an interesting piece, but you're too busy to actually read it. While you can always bookmark a web page, Firefox's latest Test Pilot experiment can help make sure you'll see it again when you do have t...
---
When Jay Pavlina created Super Mario Bros. Crossover in 2010, he had a viral hit on his hand. The popular fan game tweaked Nintendo's classic platformer to allow characters from other retro games to take Mario's place. Two years later, Pavlina gamble...
---
Federal Communications Commission Chairman Ajit Pai announced that as a way to help alleviate network congestion, his organization has approved devices that tap into the LTE-U spectrum. Specifically, allowing devices to access the less-trafficked, un...
---
After Republicans successfully lobbied US Transportation secretary Elaine Chao to halt approval of a $650 million dollar grant for an electrification project that would have laid the groundwork for a high-speed rail network, Caltrain is asking the pu...
---
Taking a cue from Outlook on iOS and Android, the Windows 10 Mail & Calendar app is getting a few new features that might actually make desktop email manageable again. The latest version now includes an intelligent Focused Inbox, plus a new menti...
---
IBM's Watson technology has helped doctors before, but usually by poring through databases before offering its advice. Now, it's ready to look at the patients themselves -- or rather, their body scans. It's following up on past promises by launching...
---
Sony's upcoming SF-G series of SD cards will be available this spring, the company announced today. When that time comes, Sony said they "will be the world's fastest SD cards." Boasting a maximum write speed of 299 MB/s, that claim is right on point.
---
In Russia's heavily state-controlled media landscape, the government wants to make it clear when Western news outlets publish work it disagrees with. As Newsweek reports today, the Russian Ministry of Foreign Affairs has launched a "fake news" tracki...
---
It's been a week since YouTube sensation Felix Kjellberg (better known as PewDiePie) had to face the music for the anti-Semitic jokes he made in several of his videos. In the fallout, PewDiePie lost his deal with Disney's Maker Studios, but the bigge...
---
EVE Online players will help scientists look for other planets from the comfort of their computer desks later this year. The game's developer, CCP Games, is teaming up with Massively Multiplayer Online Science (MMOS), the University of Reykjavik and...
---
If you ask New York City, the Tech Talent Pipeline is a shining star in its technology education efforts. The program helps students find internships and training that get them cushier tech jobs when they graduate, and it appears to be paying off --...
---
After successful tests of its casual carpool service in the Bay Area and Tel Aviv, Alphabet's combination navigation app and ride-sharing platform Waze is ready to expand beyond its first two test markets. According to a new report from the Wall Stre...
---
If your favorite part about Mass Effect is making jokes about the game's wide-array of sexual paring options, you can skip Andromeda -- Cards Against Humanity has announced a limited run Mass Effect expansion. Well, expansion is a bit of an overstate...
---
Brian St. Pierre is called Kephrii in the competitive Overwatch scene, and he's known as the highest ranked Widowmaker player in the world. He recently ran into a hacker impersonating his gamer tag and using cheats, but instead of getting mad, the re...
---
The current roster of emojis includes many national flags, but not state-specific ones. So, left with few other options, people have taken to using the Chilean flag emoji (🇨🇱) to signify Texas pride. This makes sense considering how much the two flag...
---
AMD has largely ceded the performance processor space to Intel in recent years. You typically get one of its chips inside a budget PC, not an all-out gaming rig. At last, though, you might have reason to get excited: AMD is launching Ryzen 7, a des...
---
Futurama continues to be the animated franchise that just won't die. Fox and developer TinyCo (a divison of Jam City) announced today that they're working on another mobile game from the series -- Futurama: Worlds of Tomorrow -- which will notably ha...
---
During a news conference in Washington DC Wednesday, NASA revealed that, using the Spitzer Space Telescope, they've found seven new Earth-sized planets orbiting a star just 40 light years away from us. What's more, three of those exist within the "Go...
---
There's no question that new Environmental Protection Agency leader Scott Pruitt has a conflict of interest when he previously declared himself the agency's number one enemy. However, it's now clearer just why he so fervently opposes eco-friendly reg...
---
Gizmodo The Gadgets Weblog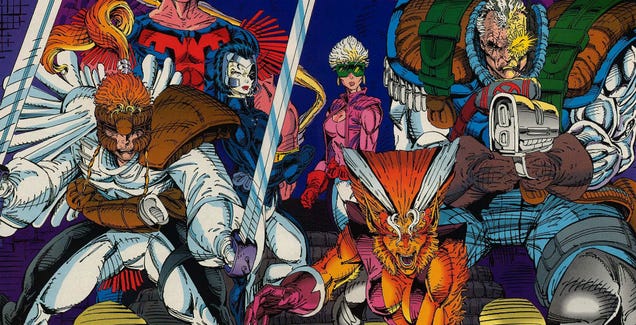 There's a lot going on behind the scenes with the X-Men franchise. Logan hits theaters next month. A seventh sequel in the main series is in the works. New Mutants and Deadpool 2 will soon be filming and now there's even an update on X-Force.
---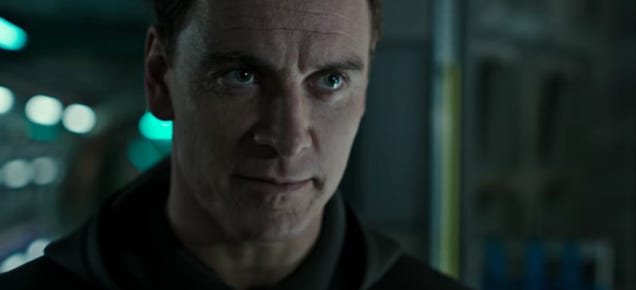 Well, this is a nice surprise. Wednesday night, a four-plus minute prologue to Ridley Scott's Alien: Covenant came online.
---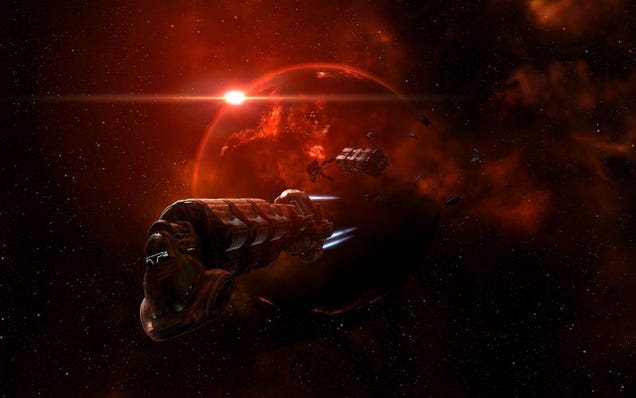 It's a big day for exoplanets. Not only did NASA confirm that it has spotted seven exoplanets that have Earth-like qualities orbiting TRAPPIST-1, but the makers of the popular massively multiplayer game EVE Online have announced a crowdsourcing effort to get players to identify exoplanets while they explore virtual…
---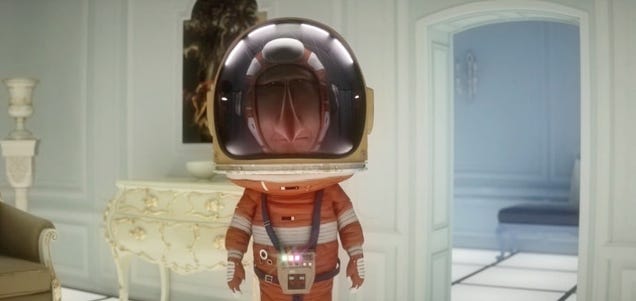 A flan-obsessed astronaut named Dave and his new partner, a highly intelligent seedless melon, head to Mars in Black Holes, an irreverent (and mildly NSFW) 3D animated short. Its makers, Noodles Studio, hope to develop the story into an adult animated sitcom via a just-launched Kickstarter.

---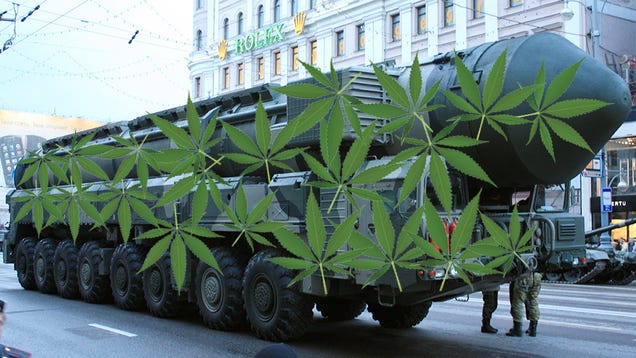 The debate over building a wall on the border between the United States and Mexico has generally been ridiculous. But one congressman tells CNN that we should consider a dangerous possibility: weak borders open us up to nuclear weapons being smuggled in disguised as harmless bales of weed.
---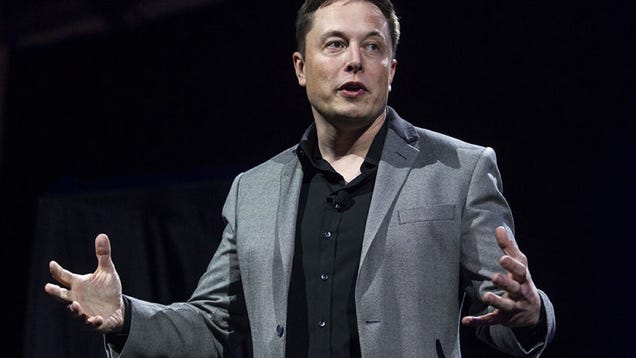 In a conference call to discuss Tesla's fourth-quarter results on Wednesday, the automaker's co-founder, billionaire and aspirational Martian Elon Musk continued to push back on reports of an ongoing unionization effort at the company's California factory. Musk said there's "obviously quite a strong effort" by the UAW…
---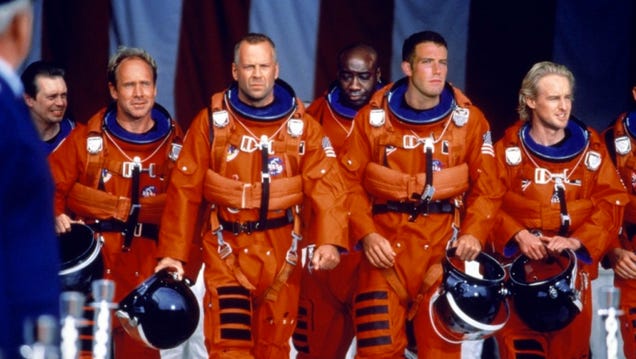 You're a movie executive. A writer walks into your office and says two words. Those words are "underwater Armageddon." How fast do you write the check? Minutes? Seconds? Less?

---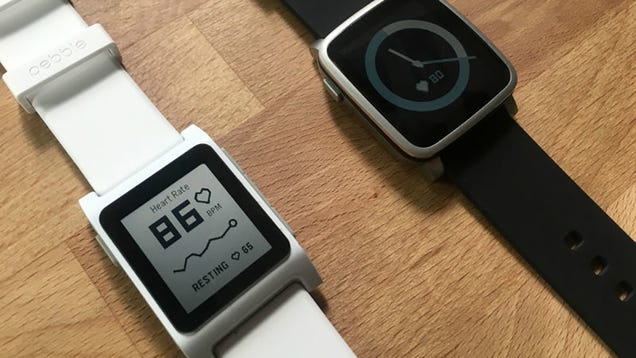 One of the biggest reasons Pebble was a damn fine smartwatch was its entirely reasonable price. Back in December, the Kickstarter success story sold off its assets to Fitbit and was promptly shut down. Today, we learned how much it was sold for and it seems those low, low prices continued into its demise.
---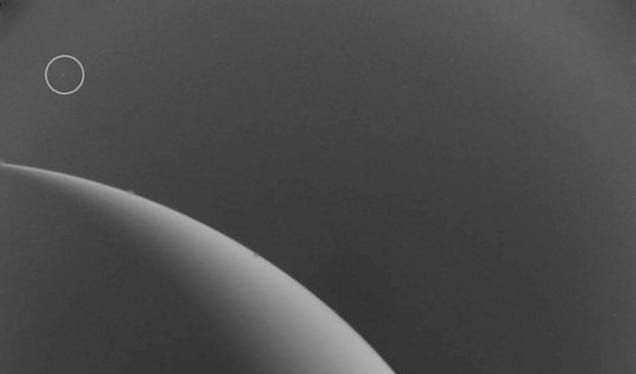 In news that reminds us it's definitely worth dusting off old photos once in a while, one amateur astronomer thinks he's spotted geysers erupting from the south pole of Saturn's moon Enceladus....in images taken by the Voyager 1 probe in 1980.

---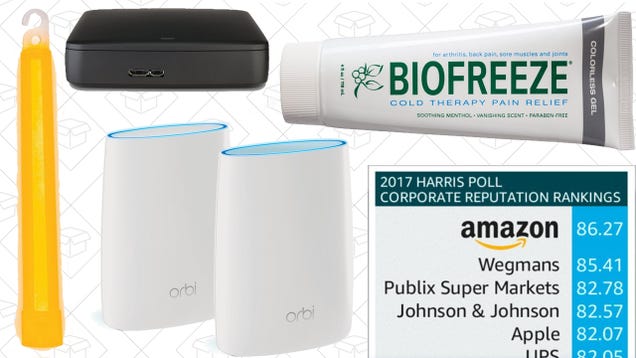 $8.62 off almost any $50 Amazon order, the fastest mesh routers, and glow sticks lead off Wednesday's best deals.
---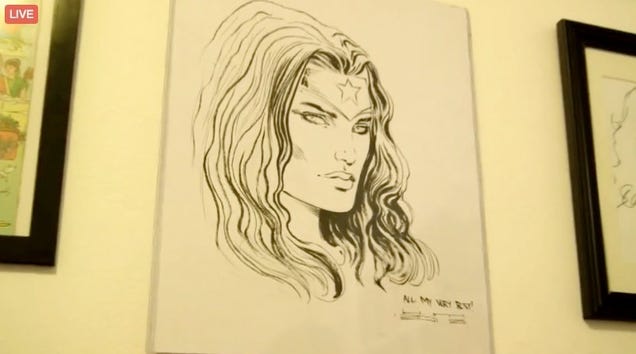 Wonder Woman wasn't always a member of DC's holy trinity of superheroes. She was just another hero in the DC lineup. Sometimes she kicked ass, sometimes she watched her pal Etta Candy eat hams, and sometimes she was a powerless spy stalking Steve Trevor. But in 1972 Gloria Steinem put Wonder Woman on the cover of Ms.…
---
Kotaku YouTubers Are Getting Dragged For Not Supporting PewDiePie 100% | Jalopnik Here's How Close Harrison Ford Came To Landing On Top Of A Passenger Jet | Vitals This Video Explains Why You're Waiting So Long In the Emergency Room | io9 All of Wonder Woman's Crazy History in One Comic Collection |
---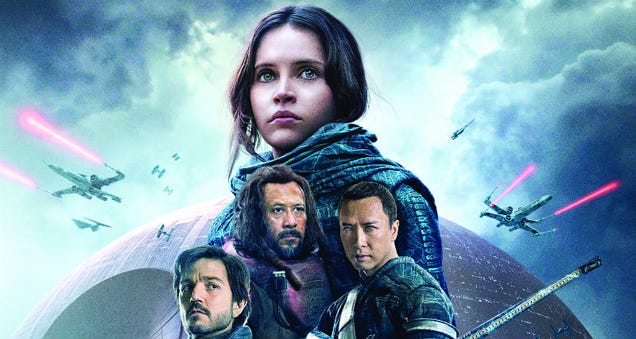 It's no secret that a lot of footage was cut or changed in Rogue One: A Star Wars Story. Huge scenes in the trailers weren't in the final movie. And while some of the how and why that happened has been revealed, fans hoped the eventual home release would include those scenes in full. It will not... at least not yet.
---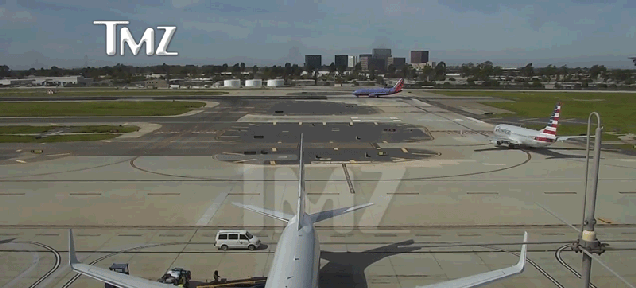 Harrison Ford, carpenter, actor and plane man, was involved in a "potentially serious incident" last week when he landed on a taxiway instead of a runway at John Wayne Airport here in Orange County, flying right over a passenger jet. Now we have video to show how close he got.
---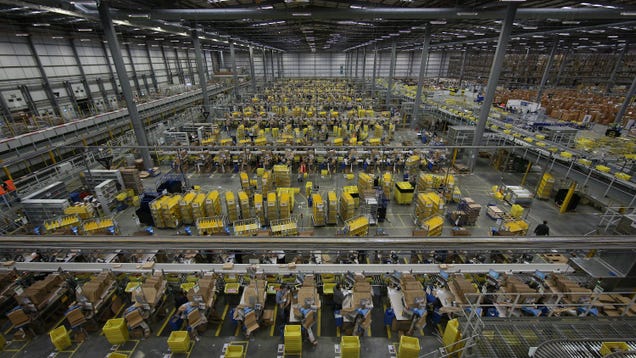 Amazon is getting a lot of good press today for a smart marketing move it pulled: offering a "thank you" discount code to its customers based on some stupid corporate reputation poll. But, here's something to consider: Amazon treats its massive army of laborers like garbage.

---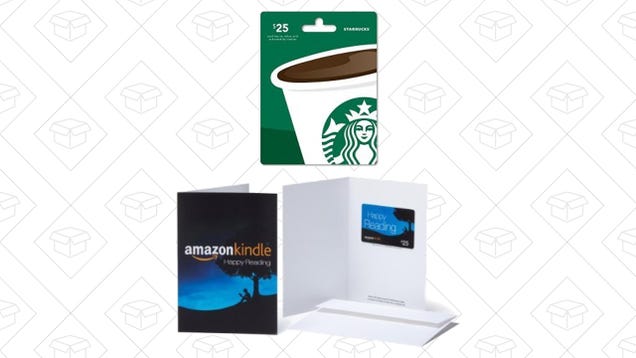 It says in fine print that the sitewide $8.63 discount from Amazon doesn't work on Amazon.com gift cards, but here's a little loophole. Pick up this $25 Starbucks gift card/$25 Amazon gift card bundle, and use BIGTHANKS at checkout and the discount will work. Shout out to GuardianMiria for the heads up.

---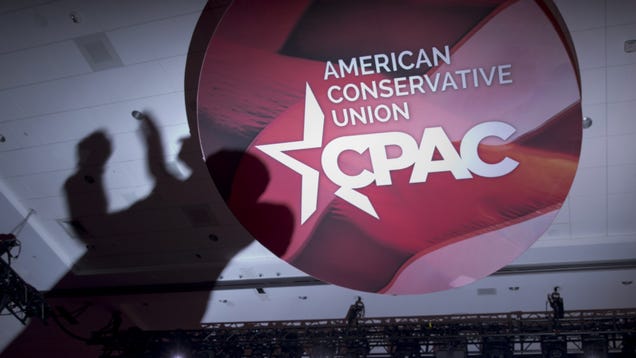 A month after Facebook sponsored an inauguration party with conservative website The Daily Caller, the social network shows no sign of slowing down its budding romance with the American right. Last night, The Daily Beast reported that Facebook is sponsoring the Conservative Political Action Conference, which begins…
---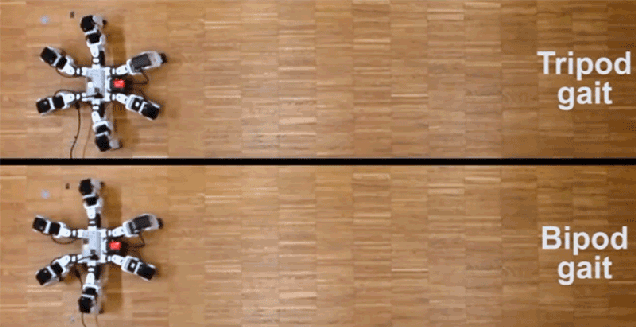 A popular approach to designing robots that can navigate a world built for living creatures is to simply copy Mother Nature's designs. But while trying to improve how a six-legged robot walks, researchers at the École Polytechnique Fédérale de Lausanne actually found a faster way for six-legged creatures to get around.

---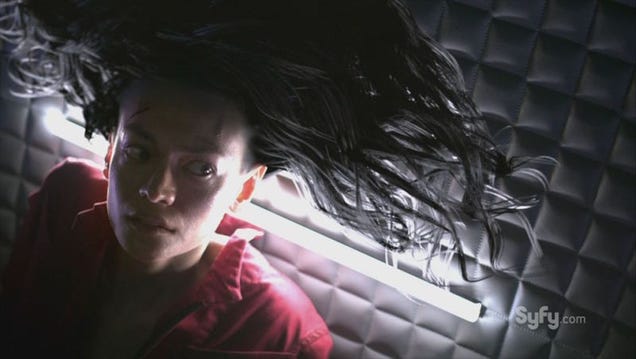 There's a reason Syfy's thrilling series The Expanse has collectively won our space geek hearts: it's jam-packed with drama, microgravity fights, and of course, dazzling trips across the solar system. But one of the most fascinating—and relevant—aspects of the show is its exploration of how our bodies will change as…
---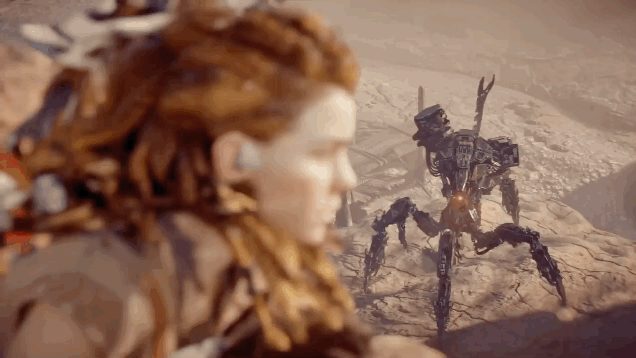 When I first started Horizon: Zero Dawn, I didn't think Guerrilla Games' version of a post-apocalypse saga was going to pull me in. Twenty hours later, I can't stop hunting—and getting wrecked by—robot animals. It's a very good video game with a chilling, scifi vision of the far-future at its core.
---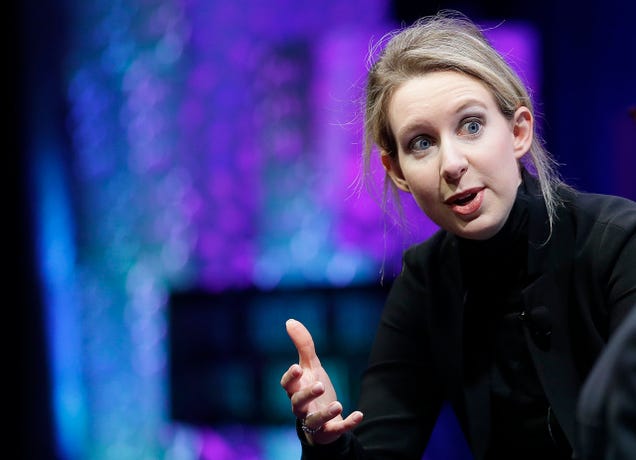 Remember April of 2016? It was a more innocent time. Ted Cruz and John Kasich were still trying to be president, refugees weren't yet fleeing the US for Canada, and the bottom hadn't completely fallen out for the now-disgraced blood testing company Theranos. But that last one was just on the horizon. And since…
---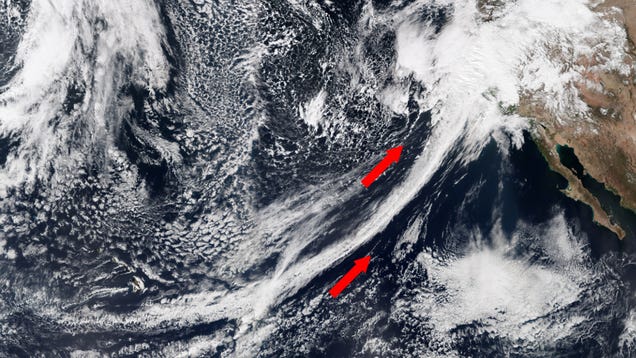 The Pineapple Express has been wreaking havoc across much of California over the past few months, delivering unusually high amounts of rain and threatening the state with floods and landslides. A dramatic new satellite image shows this "atmospheric river" as it extends from Hawaii to the US West Coast.
---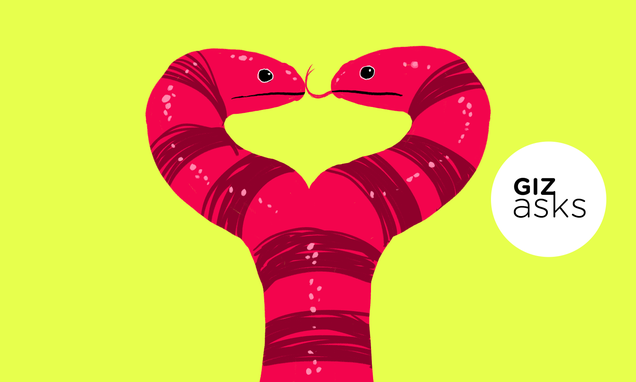 Welcome back to Giz Asks, a series where we ask experts hard questions about science, technology, and humanity's future. Today, we're asking snake experts many questions about two-headed snakes and how they work. 

---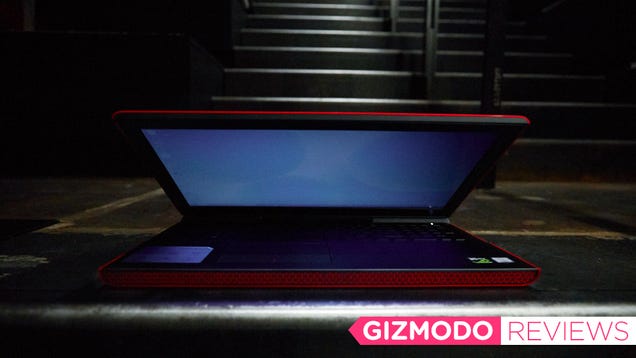 If you're trying to spend less than $1000 on a computer you plan to use daily, then you will find yourself making compromises. In the case of the Dell Inspiron 7000, you get a beefy gaming computer that can take whatever game designers throw at it. Unfortunately, its physical design is rife with trade-offs. Indeed,…
---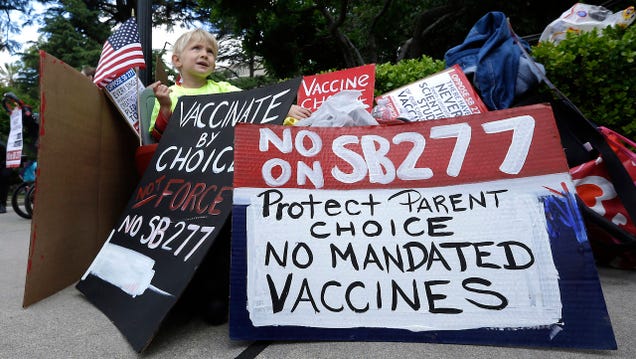 With Donald Trump in the White House, the fringe anti-vaccine movement has seen more support in Washington than ever before. The president has not only met with leaders of this dangerous movement, but entertained appointing an anti-vaxxer to a committee charged with investigating 'vaccine safety.'
---